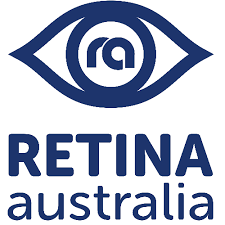 Organisation : Retina Australia
Location : Melbourne (Melbourne CBD)
Work type : Casual/Vacation
Sector : Disabilities
Salary type : Hourly
Salary : $50 to $55 per hour
Application closing date : 13 Feb, 2020
About the role
Summary and Broad purpose of the Position
This is an exciting and challenging position for a dynamic, motivated and highly organised individual with a demonstrated commitment to outcomes and business development and improvement. Retina Australia is governed by an active and hands-on Board of honorary directors however the Marketing & Fundraising Manager has the ability to drive and develop the business. The successful candidate will work independently and be pro-active, without the immediate on-site presence of colleagues or directors.
The Marketing & Fundraising Manager will be an assured self-starter who is professionally and emotionally mature with the ability to communicate clearly, candidly and fully, in order to promote the organisation effectively and produce a consistent financial income as a direct result of the fundraising strategy which they have established with the approval of the Board.
The role will include the development and growth of Retina Australia's donor and corporate donor base and workplace giving program and increase revenue generation and awareness throughout Australia of Retina Australia and its research grant program for inherited retinal diseases.
The Marketing & Fundraising Manager will be a team player but with the ability to lead improvement and change in consultation with the Board.
This position will be located within a newly established national office in a small team environment. Key responsibilities may vary over time.
Desired Outcomes
Developing and executing a new fundraising signature initiative in collaboration with the Board and in accordance with fundraising legislation in all states or territories
Researching and implementing new and innovative fundraising campaigns and coordinating campaign pilots including high profile fundraising events
Researching and implementing new third party online and offline, community and peer to peer opportunities to facilitate fundraising and brand awareness
Expanding the workplace giving program through utilising schemes already established
Promoting the Retina Australia fundraising brand in all fundraising events and campaigns
Developing communications and promotions strategies for Retina Australia
Promoting and managing all online fundraising events and campaigns through online giving portals ensuring content is regularly updated to encourage new donors and sustain regular donations
Preparing and executing a strategy to increase supporter involvement in mass participation events, including the recruitment of volunteers to assist with the local organisation of such events
Liaising with, and providing support to, Friends of Retina Australia Groups as they endeavour to fundraise for Retina Australia Research projects
Providing updated promotional or fundraising information regularly for inclusion on the website to ensure it has the latest information
Liaising with the Administration and Finance Officers to reconcile, acknowledge and receipt all fundraising donations
Responsible for the prudent day-to-day management of the marketing & fundraising budget, within policy, ensuring annual expenditure does not exceed budgeted funds.
Reporting and Working Relationships
Working collaboratively with the Chairman, the Board, and Board committees as required.
Working collaboratively with and providing advice and assistance to Friends of Retina Australia groups as requested by the convenor of the Member and Community Engagement Committee
Other Responsibilities
Developing and nurturing relationships and proactively promoting support opportunities – building awareness of the organisation and its mission with individuals, corporates, clubs, community groups, schools and other potential sources of support
Developing and executing a detailed fundraiser journey for long term strategic supporter cultivation across community fundraising opportunities and other fundraising streams
Person Specifications
Personal Skills and Abilities
A high level of interpersonal skills with a warm, caring and sensitive approach to building relationships and rapport
Excellent communication, presentation and public speaking skills
A pro-active approach to pipeline management and an entrepreneurial nature – creating and seizing opportunities with passion for achieving results
Demonstrated initiative and ability to take ownership of projects
Understanding of strategic development processes and a willingness to contribute to innovative projects
Extremely organised with a high level attention to detailed planning and reporting
A positive attitude and ability to work autonomously and as part of a team
Flexibility to meet a range of job demands and deadlines
Good time management skills
Excellent computer skills including strong knowledge of Microsoft Office and Adobe Acrobat Pro
Honesty and integrity
Enthusiasm, energy, drive and initiative
Knowledge and Experience
Experience in the planning, delivery and evaluation of fundraising events and activities
Broad exposure and knowledge of contemporary fundraising practices
Familiarity with a range of apps and social media tools
Desirable Attributes
Understanding of the not-for-profit and social sector
A tertiary qualification in marketing and or fundraising
A current Australian Driver's License
Requirements
A National Police Clearance.
Permanent Australian Residency.
Terms & Time Allocation
This is a casual position, with flexibility of working hours to ensure effective communication across all Australian time-zones.
The role will commence as 20 hours per week, but will grow when there is a sustained fundraising income.
Remuneration for this position will be equivalent to a full time rate of $80,000 per annum.
The position is located in the Retina Australia office in Ross House, 247-251 Flinders Lane, Melbourne, however there is capacity to work offsite by agreement.
About the organisation
Organisation Name : Retina Australia
Retina Australia is a not-for-profit charitable membership organisation that has operated across all states and territories of Australia for over 35 years. Individual State & Territory membership organisations, originally established to support persons locally with inherited disease, have recently merged with Retina Australia and the first national office has been established. All of the affiliated organisations have until now been predominantly managed by volunteers.
Retina Australia supports all persons affected by inherited retinal disease, their family and friends. Inherited retinal diseases are the leading cause of vision loss in people of working age and a common cause of vision impairment in childhood. Each year, an increasing number of Australians are diagnosed with an inherited retinal disease and it has been estimated that such diseases personally affect 10,000 Australians across all age groups.
There are currently no treatments or cures for inherited retinal diseases although some clinical trials across the world show promise that treatment may soon become available for some forms of the disease.
Retina Australia has a vision that there will be "a world without inherited blindness".
Our mission is to assist those affected by vision loss through inherited retinal diseases while working towards the global eradication of such diseases.
Our strategic priorities are:
To raise community awareness of Retina Australia and inherited retinal diseases.
To facilitate support to individuals, families and friends affected by inherited retinal disease.
To be a credible and preferred source of information related to inherited retinal diseases
To raise and distribute funds for research into prevention, diagnosis, treatment and cure of inherited retinal diseases.

Retina Australia will focus on the following values.

Supportive – Retina Australia demonstrates and promotes being supportive by:

providing peer support and information to persons affected by inherited retinal disease;
actively listening to members and others in the community who are personally affected by an inherited retinal disease;
sharing personal stories about living with an inherited retinal disease;
encouraging all those affected by an inherited retinal disease to participate fully in their community; and
raising money for research into inherited retinal disease.

Accountability – Retina Australia demonstrates accountability by:

(i)       working to clear objectives in a transparent manner;

(ii)      accepting responsibility for their decisions and actions;

(iii)     seeking  to achieve best use of resources; and

(iv)    submitting themselves to appropriate scrutiny.

Responsiveness – Retina Australia demonstrates responsiveness by:

(i)      providing frank, impartial and timely advice to members of the community and the
         Government;

(ii)     providing high quality services to all those affected by inherited retinal disease; and

(iii)    identifying and promoting reputable services, research projects and clinical trials.

Integrity – Retina Australia demonstrates integrity by:

(i)     being honest, open and transparent in their dealings;

(ii)     using powers responsibly;

(iii)     reporting improper conduct; and

(iv)    avoiding any real or apparent conflicts of interest.

Inclusiveness – Retina Australia demonstrates inclusiveness by:

valuing diversity amongst its members and other members of the community;
treating all members, and potential members, fairly and equally irrespective of their cultural or political background; and
working towards improving the ability, opportunity, and dignity of those disadvantaged by their degree of vision impairment to contribute to their community.

Participation – Retina Australia demonstrates participation by:

encouraging all those affected by inherited retinal diseases to interact with their communities, develop friendships and participate in extracurricular activities;
contributing as a member to Retina International;
collaborating with other like-minded organisations for the benefit of members and others affected by inherited retinal disease; and
ensuring that members have the opportunity to contribute to decisions which may affect them
How to apply for this role
Applications not allowed for this job listing.
---
Please quote in application: Marketing & Fundraising Manager – Retina Australia via Pro Bono Australia.
---