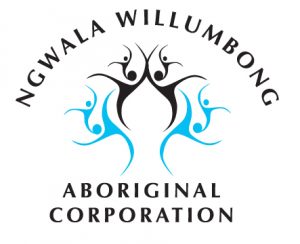 Organisation : Ngwala Willumbong Aboriginal Corporation
Location : VIC Regional (Shepparton)
Work type : Part-time
Sector : Drug, Alcohol & Addiction, Homelessness & Affordable Housing, Indigenous
Salary type : Annual Package
Application closing date : 17 Jul, 2020
About the role
The role of this position is to work with clients who are affected by alcohol and other drug (AOD) misuse.  The Men's Residential Support Worker role is to provide a safe and culturally appropriate environment for male clients and support a range of program activities to help clients overcome their substance abuse. In performing their duties, the Men's Residential Support Worker will work under general supervision and within written guidelines and procedures which are well established.  
Tasks:
To support male clients with substance misuse issues, including but not limited to:
Assess and document clients' continuing needs in relation to AOD support services.
Advocate on behalf of clients where appropriate (this may include attending court, etc.).
Transport clients to various appointments as per scheduled and record all appointments in the Direct Services Record.
Participate in client outings and camping.
Facilitate the induction of clients as per the Manager's instruction and ensure all relevant induction documents are filed in the client's file.
Report and document any incidents and unruly client behaviour to your Manager.
Introduce clients to new opportunities for learning, connecting, and recreation.
Encourage clients to develop living skills, personal hygiene and social skills.
Record and carry out room inspections daily.
Ensure all visitors sign the Visitors' Book upon arrival.
Ensure clients complete their daily chores as directed by the Manager.
Read Communications Book at the commencement of each shift and write notes in the Communication Book before the end of each shift.
Participate in serving client meals and supervising the dining room at times.
Order, collect, check and record Webster packs and scripts (and place copies in client file).
Perform other duties, which are incidental and peripheral to the main duties
Be available to take up additional responsibility as directed by their Manage or his/her delegate.
  Case Management
Maintain an accurate and up to date client records and case notes in the client's file.
Assist clients to make and review an individual treatment plan (ITP) and support clients to achieve set goals.
Weekly contact client to discuss Fortnightly ITP Review.
Conduct client Exit Plan Review at Weeks 8 and 14.
Contact Ngwala Specialist Homelessness Services (SHS) if a client requires housing assistance prior to completion of the program.
Ensure Centrelink Centrepay Deduction form is completed on the first day of Induction.
Ensure Exit Plan Summary is completed when clients are discharged from the program.
Regularly hold discussions with clients regarding treatment, care and discharge planning.
Maintain details of all telephone contacts, referrals and appointments.
Maintain daily attendance sheets of all programs and activities.
  Clinical
Conduct regular client urine drug screening (UDS) and breathalyser tests and maintain screening records
Ensure Medication Coversheet is completed when a client enters the Program.
Complete the Medication Return Summary before clients are discharged.
Supervise client medication and record in accordance with Ngwala's Medication Policy.
  Data Management
Maintain a high standard of professionalism including client confidentiality
Conduct client feedback and relay such feedback to the Manage
Maintain in-house data records
  Food Handling  (For staff rostered on weekend shifts or when the Cook is away)
Prepare and serve meals to clients in a timely manner in accordance with Cook's meal plan.
Supervise the dining room during meal times.
Ensure nutritional and dietary requirements are followed.
Ensure the kitchen and dining room is kept tidy/clean.
  General Duties
Provide timesheets and car log sheets
Undertake housekeeping duties
Undertake other administrative and office management tasks as required
  General Education and Training
Participate in group clinical supervision sessions
Participate in continuous quality improvement (CQI) evaluation
Participate in ongoing professional development and training as required
  Health & Safety
Work in a healthy and safe manner and encourage others to do the same.
Be aware of and adhere to OH&S and Health & Wellbeing policies and procedures
Report all incidents or injuries to the relevant OH&S Representative or Manager
  Teamwork and Agency Representation
Maintain team boundaries and confidentiality in a professional manner
Interact collaboratively within the team and actively participate in team meetings
Represent, promote and/or deliver the program in a professional manner
Appropriate grooming and dressing according to Ngwala policy
Share expertise and experience with other team members.
  Key Selection Criteria
Knowledge and understanding of Aboriginal history and/or culture and commitment to the Aboriginal community
A demonstrated understanding of the issues associated with AOD and their effects on the Aboriginal Community
Demonstrated skills in case management
Good organization and time management skills
Demonstrated ability to work effectively as part of a multi-skilled team
Skills in working independently, generally within defined guidelines, and as a team member
Willingness and ability to work within and contribute to the vision, purpose and core values of the organisation.
Able to develop positive relationships with clients and work within a stressful environment
  Qualification, Experience, Skills, Attributes
A relevant tertiary qualification eg. social work, AOD, youth work, welfare work and / or community development; and/or
Minimum of Certificate IV in Alcohol and Other Drugs (AOD) or relevant; and/or
Experience in working with people with Aboriginal people and/or AOD issues
Computer literacy skills
  Mandatory Pre-employment Requirements
Current Victorian Driver's License
National Police Certificate (no more than 3 years old)
Current Victorian Working With Children's Check
Food Handling Certificate
  Other Relevant Information
Successful applicants will need to disclose any pre-existing illness or injury which could be affected by the described work duties. Under sections 41(2) and 39(4) of the Workplace Injury, Rehabilitation and Compensation Act 2013 (Vic), failure to disclose a pre-existing illness or injury could negatively affect any future injury claim for compensation.
The described work duties of the position include driving, sitting for extended periods of time, operating office equipment, climbing stairs, occasional lifting, and other related physical demands. Ngwala employees are responsible to ensure that any physical duties that they might undertake are done so in a safe manner that is compliant with industry and Ngwala's OH&S policies and procedures.
Remuneration will be in accordance with industry standards
All employees are required to adhere to the policies and practices of Ngwala.
This position description reflects the initial expectation of the role and is subject to changes to support organisational goals, priorities and activities.
About the organisation
Organisation Name : Ngwala Willumbong Aboriginal Corporation
How to apply
Applications not allowed for this job listing.
---
Please quote in application: Men's Residential Support Worker via Pro Bono Australia.
---