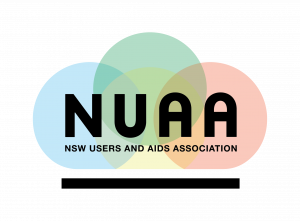 Organisation : NSW Users and AIDS Association
Location : Sydney (Surry Hills)
Work type : Part-time
Profession : Administration & Office Support
Sector : Community Engagement, Drug, Alcohol & Addiction
Salary type : Annual Package
Application closing date : 14 Apr, 2021
About the role
JOB TYPE: Permanent part-time (0.8 FTE)  
CLASSIFICATION: SCHCADS Level 6 
LOCATION: 414 Elizabeth Street, Surry Hills; other location as specified  
REPORTS TO: Member of NUAA Executive (Deputy CEO)  
This is a great opportunity to join a dynamic organisation in an exciting and challenging role. This role would suit someone with project management and senior administrative and office management experience. The position will work across the organisation to drive creation of internal operational policy; take NUAA through accreditation; and a range of HR, risk management, compliance, and governance functions. 
At this Level, personnel will have the operational scope to influence the operational activities of the organisation and play an integral role in shaping the direction and action of the organisation and the constituency we serve. 
This person will exercise managerial responsibility; work independently utilising specialist knowledge; take on a senior role in a specific project or team; provide specialist support to a range of programs or activities. Positions at this level may be identified by activity impact; outcome-based accountability; decision-making responsibility; exercising judgement and the delegation of authority; and the provision of expert advice where needed.  
KEY RESPONSIBILITIES:
The Organisational Services Lead will be responsible for:
Line management of Organisational Services personnel in accordance with NUAA policy and procedures and relevant legislation (e.g. Fair Work Act);
Work with external partners within currently negotiated contracts: manage the financial aspects of any contractual relationships and KPIs already established;
Lead the Organisational Services team to deliver on the NUAA Strategic Plan including vision, values and priorities and how they connect to the activities we perform;
Ensure that all outputs/deliverables within projects in the Organisational Services team are produced in accordance with agreed timelines; reporting on outcomes including evaluation and sustainability;
Ensure that the Organisational Services budget is developed and monitored in accordance with NUAA organisational budget processes;
Maintain a culture of continuous quality improvement and contribute strongly to NUAA policies and procedures;
Contribute in creating and maintaining a workplace culture of inclusivity, respect and diversity;
Proactively identify risks and policy areas needing development and propose policy-related solutions and risk management approaches e.g. workplace health and safety policies and procedures;
Other tasks as directed;
SKILLS & EXPERIENCE
Qualifications: 
Formal qualifications relevant to the role may include:
Degree related to the area of work or demonstrated equivalent experience
Experience:
Prior experience managing complex projects
Expertise or specialist skills in administration
Skills:
Understanding of the issues and stigma facing people who use drugs
Demonstrated skills in leadership
High level of personal accountability, leads on setting organisational standards
Strong interpersonal skills
Demonstrated ability to effectively line manage staff
Ability to represent NUAA in public forums and/or meetings
Strong written skills
Self-directed and able to work with minimal supervision
Demonstrated project management skills
Specialist knowledge of Human Resources, Governance and Policy development
Intermediate to advanced computer skills (Microsoft Office Suite at minimum) and ability to adapt quickly to new software platforms
KEY TASKS – Organisational Services Lead
Take the lead in ensuring that NUAA policies and associated procedures are routinely updated, completed and presented to the Board of Governance and that policy work is correctly prioritised
Take the lead in ensuring that NUAA maintains accreditation and achieves any specific accreditation-related
Supervise the Organisational Services worker and bookkeeper to ensure compliance with role requirements and agreed outputs
Support the NUAA Board of Governance including acting as meeting secretariat, creation of routine board reports, and organisation of Board events such as the AGM.
Take the lead ensuring Human Resources compliance, improving HR processes and developing
ns (Associations Act 2009 and Association Regulation 2016) and advise the Board of Governance on compliance adherence
Ensure NUAA is compliant with all legislation/regulation and keep up-to-date with legislation applicable to the organisation
Support the implementation of efficient and sensible organisational filing and information systems including technological oversight
SELECTION CRITERIA
Essential
Understanding of the issues and stigma facing people who use drugs.
Degree or qualifications in office administration or demonstrated equivalent experience.
Demonstrated implementation of organisational improvement or accreditation projects.
Experience managing complex projects with high attention to detail, including planning, administering, monitoring, evaluation and reporting.
Previous experience in establishing or overseeing Human Resources processes and compliance.
Demonstrated computer skills, including Microsoft Office and Office365 skills; and an understanding of general IT maintenance and systems.
Demonstrated ability to work independently and productively as a team member, contributing to a respectful and cohesive office environment.
Demonstrated strong verbal and written communication and interpersonal skills.
Demonstrated experience effectively supervising staff.
Desirable:
NSW Drivers licence.
Lived experience of drug use.
Relevant experience in harm reduction or peer-based or peer-led services
About the organisation
Organisation Name : NSW Users and AIDS Association
NUAA is a peer-led organisation aimed at promoting the health, human rights and dignity of people who use or have used drugs. NUAA's core funding comes from the NSW Ministry of Health and our primary funding is to work within the NSW Hepatitis C Strategy (currently under review). We also have a strong partnership with the Alcohol and Other Drugs Directorate. 
NUAA's work focuses on health promotion, community engagement and Needle and Syringe Program service delivery and is based on Ottowa charter principles of building healthy public policy, creating supportive environments for health, strengthening community action for health, developing personal skills, and re-orienting health services. We aim to build healthier communities of skilled peers through capacity development and advocacy. 
How to apply
Applications must address the selection criteria (in position description) to be considered
Apply in writing by 5pm, 14 April 2021 by emailing Lisa at lisaa@nuaa.org.au
If you would like to discuss the role, please contact Lisa Andreyeva on (02) 8354 7300.
---
Please quote in application: Organisational Services Lead via Pro Bono Australia.
---