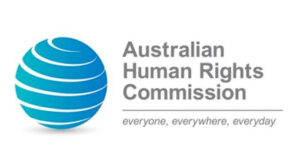 Organisation : Australian Human Rights Commission
Location : Sydney
Work type : Full-time
Profession : CEO & Senior Management
Sector : Government
Salary type : Annual Package
Application closing date : 20 Jun, 2021
About the role
The Chief Executive reports to, and works closely with, the President who is the Accountable Authority of the Commission responsible for its financial and administrative affairs. The role requires:
– exceptional leadership skills
– extensive senior management experience
– an understanding of the environment in which the Commission operates
– excellent conceptual and strategic planning skills
– an ability to build productive relationships and
– the capacity to work collaboratively with a wide variety of stakeholders.
The successful applicant will have demonstrated experience in providing high level advice and direction with the ability to negotiate persuasively.
Experience in managing in a professional or government environment and working with a Board or Commission would be an advantage.
Key accountabilities
Provide strong and clear leadership internally to the organisation and its people and externally to the organisation's stakeholders and partners.
Provide sound and well considered advice to the President on the operations and administration of the Commission.
Provide management oversight and responsibility across the organisation to ensure the effective and efficient functioning of the Commission.
Direct and control the operations of the Commission to ensure compliance with Australian legislation and the Commission's statutory functions with a particular emphasis on corporate management and policy co-ordination.
Identify and manage operational and corporate risks for the organisation and, where those risks could have a material impact on the organisation, formulate strategies for managing and mitigating those risks.
Deliver effective administration of the Commission including the provision of the full range of corporate services, including Human Resources, Finance and IT.
Assist Commissioners in relation to the conduct of their portfolio-specific responsibilities.
As a delegate of the President, administer the President's chief executive functions, in accordance with the policies of the Commission.
Plan and coordinate the legal services, complaint handling, public engagement and educative functions of the Commission.
Represent the Commission in complex matters before parliamentary committees and other public and government fora.
Model exemplary professional workplace behaviour and set the standard for the organisation.
Proactively seek opportunities to grow the Commission's reach and influence, particularly for the benefit of disadvantaged members of the Australian community.
Skills & experience
This role is a key leadership role within the Commission. Applicants are encouraged to familiarise themselves with the leadership capabilities that apply to senior roles in the Australian Public Service that can be found here: Leadership Capabilities | Australian Public Service Commission (https://apsc.gov.au)
SES CORE SELECTION CRITERIA
1. Shape Strategic  Thinking
Relevant capabilities:
•    Inspires a sense of purpose and direction
•    Focuses strategically
•    Harnesses information and opportunities
•    Shows judgement, intelligence and common sense
2. Achieve Results
Relevant capabilities:
•    Builds organisational capability and responsiveness
•    Marshals professional expertise
•    Steers and implements change and deals with uncertainty
•    Ensures closure and delivers on intended results
3. Exemplify Personal Drive and Integrity
Relevant capabilities:
•    Demonstrates public service professionalism and probity
•    Engages with risk and shows personal courage
•    Commits to actions
•    Displays resilience
•    Demonstrates self awareness and a commitment to personal development
4. Cultivate Productive Working Relationships
Relevant capabilities:
•    Nurtures internal and external relationships
•    Facilitates cooperation and partnerships
•    Values individual differences and diversity
•    Guides, mentors and develops people
5. Communicate with Influence
Relevant capabilities:
•    Communicates clearly
•    Listens, understands and adapts to audience
•    Negotiates persuasively
JOB SPECIFIC CRITERION
6.  Understanding of human rights issues with an ability to analyse changing demands within a statutory commission and to develop and manage workable solutions.
About the organisation
Organisation Name : Australian Human Rights Commission
The Australian Human Rights Commission (the Commission) is Australia's national human rights institution.
We operate under the Australian Human Rights Commission Act 1986 (Cth) as well as federal laws that seek to ensure freedom from discrimination on the basis of age, disability, race, sex, sexual orientation, intersex status and gender identity. The Commission also has specific responsibilities under the Native Title Act 1993 (Cth) and the Fair Work Act 2009 (Cth).
We operate as a Corporate Commonwealth Entity under the Public Governance, Performance and Accountability Act 2013 (Cth). Our operations are determined independently of the government through our President and Commissioners.
Our job is to work towards an Australia in which human rights are respected, protected and promoted, finding practical solutions to issues of concern, advocating for systemic change and raising awareness across the community.
How to apply
The Commission values inclusivity and diversity and seek people who support and model the behaviours we promote in our workforce. We strongly encourage applications from First Nations Australians, people from culturally and linguistically diverse backgrounds, carers, LGBTQI+ and people with disability.
Applicants are required to be Australian citizens for appointment to the APS.
Further information may be obtained from:
Emeritus Professor Rosalind Croucher AM, President Australian Human Rights Commission, 02 9284 9614, president.ahrc@humanrights.gov.au
Ms Tracey Lambert, Director Human Resources 02 9284 9813, tracey.lambert@humanrights.gov.au
Applications will close at 11:59pm on Sunday 20 June 2021
Interviews are expected to be conducted in the week commencing 5 July 2021
#PBA3
---
Please quote in application: Chief Executive, SES Band 2 via Pro Bono Australia.
---