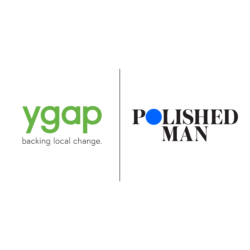 About the role
POSITION TYPE: Full Time
REPORT TO: Chief Executive Officer
KEY WORKING RELATIONSHIPS:
Director of Strategy and Operations

Chief Financial Officer

Country Directors
LOCATION: Melbourne (flexible)

SUMMARY
This role will be responsible for operationalising ygap's strategy, maintaining and improving day-to-day operations, and ensuring a strong foundation of governance and compliance. The role combines project management, human resource management, and systems design.
As the Operations Manager, you will lean on your experience and knowledge of operational frameworks and approaches to coordinate and mobilise resources, implement fit-for-purpose systems and processes, and enable ygap to grow its impact through inclusive entrepreneurship.
RESPONSIBILITIES AND DELIVERABLES
Key Selection Criteria
Minimum three years of project management and/or operations management experience

Minimum five years of professional experience

Demonstrated success in project management, process improvement and implementation

Demonstrated success managing diverse teams to deliver on outcomes

Experience operationalising strategic initiatives

Excellent ability to develop trust and manage relationships with multiple diverse stakeholders

Demonstrated ability to deliver exceptional outcomes in a fast-paced environment and across a broad portfolio

Strong business acumen and demonstrated business analysis skills

Able to maintain flexibility in times of uncertainty and open to adapting as required to achieve desired outcomes
Desirable
Understanding of and experience in international development/inclusive entrepreneurship
Experience working in multi-cultural and geographically dispersed teams

KEY COMPETENCIES
Essential
Systems thinker – Sees the big picture and understand connections, dependencies and consequences
Detail-oriented – Understands the importance of essential smaller parts to contribute to larger outcomes and commits to delivering on both large and small in equal measure
Flexible decision-making – Comfortably handles uncertainty, assesses knowns and unknowns and demonstrates solid judgement without having all information
Curious and thoughtful – Seeks clarification and insights and thoughtfully considers all angles, context and relevant information in determining a course of action
Proactive and responsible – Takes initiative and ownership from beginning to end and meets or exceeds expectations
Collaborative and empathetic – Works well alongside team members and understands the competing priorities and needs of various stakeholders
Strong communicator and influencer – Communicates clearly, provides clarity upon decisions and persuades without the need to rely on authority
KEY RESPONSIBILITIES
Program management – 40%
In conjunction with the Director of Strategy and Operations, develop and operationalise the organisational product strategy by supporting global program delivery teams as they move through the solution lifecycle

Work closely with the MEL (Monitoring, Evaluation and Learning) Manager to operationalise individual programming strategies with global program delivery teams including supporting country directors with their program schedule, resourcing, delivery of objectives and key results (OKRs) and monitoring, evaluation and learning (MEL) outcomes

Develop and oversee local implementation partnering arrangements

Assist with resolution of managerial and administrative issues as they arise

Develop program budgets & monitor expenditure together with program leads

Monitor compliance with funding arrangements
Strategic human resource management – 30%
Implement organisation-wide frameworks and processes to support team leaders to manage performance and development of team members
Coordinate team resourcing to deliver on strategy and organisational goals
Act as main point of contact for program teams delivering existing products
Foster global team dynamics 
 
Governance & administration – 30%
Manage, implement and oversee systems and processes that enable efficient and effective operations
Identify and implement process improvements
Manage the alignment of ygap's global structure to preferred distribution channels
Develop and monitor operational budgets (HR, legal, IT, etc)
Develop and monitor compliance with organisational policies
Identify, monitor and respond to organisational risks, operational changes and governance requirements
Other tasks as required to the support the Executive team and the Board in their objectives

KPIS AND OUTCOMES
Delivery against ygap's strategic objectives

Support program delivery teams to achieve their strategic objectives

TIME COMMITMENT AND TRAVEL
Due to the global nature of the team and partners, there is an expectation that meetings and events will periodically fall outside of 'traditional' business hours. There may also be some travel required intermittently throughout the year for periods of up to two weeks.
The Head of Operations will be a full-time role ideally based in Melbourne, Australia, however ygap is open to and supports flexible working arrangements
About the organisation
Organisation Name : ygap
ABOUT YGAP
ygap is an international organisation that supports early-stage social impact ventures with locally- led solutions to local problems. We believe in the power of entrepreneurship as an effective way to make equitable and sustainable change in the world.
We find, accelerate and support the growth of impact ventures led by local entrepreneurs who deeply understand the unique challenges of their communities and are best placed to develop solutions, and we create enabling environments for ventures to succeed in the ecosystems in which they operate.
We currently support ventures across Africa, South Asia, the Pacific Islands and Australia. ygap has offices and local teams that lead our programs in each area that we work. To date, our work has positively impacted the lives of over a million people.

OUR RECRUITMENT GUIDING PRINCIPLES
We have three guiding principles by which we approach our hiring process:
We embrace flexible work arrangements, built on trust and respect

We encourage applicants from all cultures, ethnicities and backgrounds.

We have a strong focus on diversity, inclusion, gender equity and gender equality across all our operations.

DIVERSITY STATEMENT
At ygap, we welcome all people to be unapologetically themselves. We are not the
same and that is our greatest strength. It is the collective sum of our individual differences, beliefs, experiences, self-expression and talent that enables us to live out our purpose which is to advance global equity through inclusive entrepreneurship. To truly achieve this, we need a community that is representative of the people we serve; the people of the world.
ygap is committed to cultivating and preserving a culture of equity, diversity and inclusion across the organisation and all of our operations.

OUR VALUES
Humility - Our work is driven and informed by the people we serve
Conviction - We deeply believe in our model and back the ventures that come through our programs
Integrity - We apply our values in every aspect of what we do, earning the trust of those we work with
Effectiveness - We continuously critique our work and improve to ensure long lasting impact
Innovation - We're willing to challenge the status quo and embrace innovation in our operations and in the ventures we support
How to apply
APPLICATION PROCESS
Please submit a cover letter addressing "Key Selection Criteria" together with a current CV to Mark Harwood at mark.harwood@ygap.org. Please include in the subject line of the email "Operations Manager - Application"
Applications close midnight on 31 July 2021
Applications will be processed and candidates interviewed as applications are received, so we encourage you to apply early.
#PBA3
---
Please quote in application: Operations Manager via Pro Bono Australia.
---