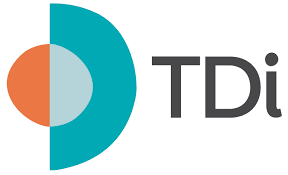 About the role
This position is a Senior Consultant that would work across the business as a part of our AU and Pacific teams. The role would project lead different pieces of work in social enterprise business design, on both building commercial acumen and social impact measurement. As a senior, the role involves management and leadership within the organisation.
Responsibilities/Role:
This role will work as part of the broader delivery team, being responsible to lead and manage projects. You will work directly with funders, partners, businesses and not for profits to design out sustainable models that tackle social and environmental issues. Among other things you will:
Design, manage, lead and evaluate consulting projects and/or business accelerator programs
Manage project financials, clients and key stakeholders
Be responsible for BD targets
Be able to skilfully facilitate and hold a room
Business model, using the business model canvas
Be proficient in assessing where a business is at and how to move them forward, true to mission and greater financial viability
Be able to identify and potentially 'unblock' mindset barriers faced by business owners
Write proposals and reports competently and succinctly
What your day to day will look like:
We are a small, but agile and ambitious organisation. We are fast-paced and prior to COVID- 19, our team travelled a lot both in Australia and the Pacific. At present we are delivering the majority of our work via Zoom but will recommence travel once it becomes feasible. You will be working on and managing multiple projects at one time. You will be self-led and lead and inspire other team members. You will play different roles in those projects. You will facilitate rooms, write reports, construct financials, develop other team members and wash dishes.
Who you are:
You are 'a do-er' with entrepreneurial energy, you are passionate about business as a vehicle for doing good in the world, and you have great ability to assess and design business that does good and makes money. You are equally comfortable in the board room and the village hut. Your skill set and disposition includes some, or all of the following:
Disposition
– You are ready to commit to an organisation and help us build it.
– You are ready to go on an unlearning journey and are comfortable in the unknown.
– You are flexible, solution-driven and comfortable with chaos.
– You can hold yourself in places of vulnerability and are committed to working from a place of Daring Leadership.
– You are humble, hungry and smart (Lencioni).
– You have an ability to, or experience in, working with people of diverse cultures
Business acumen
– You are proficient in business modelling using the business model canvas.
– You understand how a business works and what are the key components.
– You are able to see when a business model is broken or there are gaps and assumptions in the model.
– You're able to redesign and help an organisation or business design their future.
– You may have some experience with investment.
– You are proficient in assessing where a business is at and how to move them forward.
– You have an ability to think on your feet and re-design quickly.
Mindset
– You can identify some of the mindset challenges that business owners face
– You may have tools or techniques to help business owners get 'unstuck'
Impact measurement
– You may be able to lead a room to define intent and the pathway of change.
– You may be proficient in creating and using an enterprise's impact framework, theory of change and program logic.
– You may be able to build tools for outcomes measurement and validly measure change.
Group facilitation
– You can design engaging and transformational learning experiences.
– You are able to inspire and hold a room of diverse people.
– You have experience, or an ability to, facilitate cross-culturally.
– You may enjoy teaching engaging business education content.
– You don't mind 'rocking the boat' and stretching people out of the comfort zone.
– You have frameworks and tools you've used to move people in their thinking.
Project discipline
– You are able to manage multiple stakeholders in projects that span between 3months – 12 months long.
– You have experience in time management and understand the complexity of managing consulting projects.
– You are able to write, reporting back to clients on the outcomes and recommendations of work carried out.
– You're able to manage other team members on a given project.
Why you should work with us:
This TDi team is made up of a bunch of highly autonomous and talented individuals, who are
committed to social and environmental justice, and who each have their own 'superpowers'.
We like to work hard. We have held on to our start-up mentality of piloting unique solutions, learning, testing and pivoting fast. We are serious about the 'why' behind our work.
At the moment we are working out of the Inspire9 co-working space in Richmond, and working from home.
One of our most recent initiatives which will show you more about the work that we do is
uMi, a joint partnership between Carnival Australia and DFAT's InnovationXchange, which recently won a Shared Value Award for 2018. You can learn more about this program here. Our senior salary range starts at $95k including super, with an accompanying incentive scheme based on team performance. Through the interview process, we will work together to determine which level you are sitting at, within our senior consultant band.
About the organisation
Organisation Name : The Difference Incubator (TDi)
The Difference Incubator (TDi) is a Melbourne based organisation that exists to support individuals and enterprises to both 'do good and make money'. We work both in Australia and the Asia Pacific across a wide variety of inspirational clients – social enterprises, government, large corporates and non-profits.
Our work is varied, fluid and innovative, but always tied to our aim of building a more sustainable future for all. Over the past 10 years we've worked with over 400+ mission- driven enterprises to build financially sustainable business models that create measurable and intended impact for good. We do all of this through consulting, tailored programs, workshops and accelerators that link to what we believe are the five key building blocks of any purpose-driven enterprise – mission, model, management, mindset and measurement.
How to apply
Please email your applications Shannon Gibbons, Head of People, Culture & Process, by Monday 9th August 2021 to admin@tdi.org.au.
Include a Cover Letter addressing the selection criteria above, and your resume/CV.
Our recruitment process is informal in tone and takes a bit longer than usual. We spend quite a bit of time getting to know you and exploring how you might fit into our team. We expect you to have gaps (we realise the list above is long!) but if you're hungry to learn we can find a path forward together.
Usually our recruitment process involves:
Application
First interview – cultural fit
Case study
Second interview – skills
Harrison behaviour test
Third interview – role fit
Coffee with one other team member
Final offer
TDi is an equal opportunity employer, and we strongly encourage diverse applicants. We work extensively with Pasifika communities and Aboriginal and Torres Strait Islander business owners. If you are an Indigenous Australian or a Pacific Islander, your cultural understanding, connections and knowledge would greatly benefit our organisation and we'd strongly encourage you to apply.  
#PBA2
---
Please quote in application: Senior Consultant via Pro Bono Australia.
---