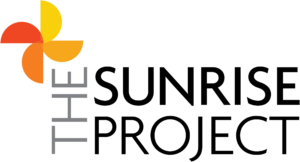 About the role
Team: Australian Program
Grade: Level 4
Salary: $100,300 – $121,499
Location: Melbourne or Sydney
Applications Close: 11:59pm, 15th Aug 2021 AEST
You will be relied upon as the in-house go-to person for Australian energy policy and the decision-makers and processes that govern it. You will gather information through research, media and relationships to inform good campaign strategy and decision-making. You will provide analysis and guidance on strategic interventions and support movement partner organisations to win on their campaigns. You will scan the horizon to spot the long-term trends, opportunities and threats we need to act on ahead of time. And you'll spend just enough time following the news cycle to know when it's time to drop everything and seize a new opportunity. 
You will be responsible for the Australian Energy Transformation Team's key goal of securing cross-partisan support for stronger energy and climate policies – particularly those that will tap the power of renewable energy to create jobs and opportunities where they are needed most. You will map and consult experts, stakeholders or decision-makers to help movement partners push for the right policy ideas at the right time. You will equip internal and external stakeholders with the right level of information to make their policy, research and advocacy succeed in winning real-world outcomes. 
Key responsibilities (Your Mission)
Develop, articulate and evaluate compelling policy-focussed campaign strategies and tactics to support the shift from fossil fuels to clean energy and the development of new export opportunities powered by renewables;

Facilitate, conduct and/or commission relevant research, analysis and horizon scanning to inform the development of effective policy interventions at state, Federal and international levels, and supporting movement partners to do likewise;

Build relationships with relevant stakeholders to build a deeper understanding and analysis of the political environment to support climate progress in energy and industry policy;

Facilitate collaboration between movement partners to implement campaign strategies and tactics;

Provide strategic advice and support to movement partners, advocates and community groups to help them run high impact campaigns and interventions to support energy transformation; 

Advise partners on their research and policy development agendas, and maintaining & socialising an up-to-date research and reports calendar; 

Advise partners on strategic stakeholder engagement in support of policy agendas  
Required skills and experience
At least seven years' experience working in roles similar to a policy analyst, government-focused campaigner or political advisor, with a track record of achieving real-world change;

Proven ability to develop and articulate strategies to change public policy, including concrete goals, theories of change, and evidence-based tactics and interventions;

Excellent interpersonal, written and visual communications skills;

Strong group work and facilitation skills; 

Ability to stay abreast of a rapidly shifting policy and regulatory environment;

Understanding of and networks in international climate policy diplomacy would be helpful, but is not essential; 

A deep passion for and demonstrated commitment to ambitious action on climate change.
About the organisation
Organisation Name : The Sunrise Project
About us
Driven by a passion to achieve climate justice, The Sunrise Project is a team of experienced changemakers with a mission to scale social movements to drive the global transition beyond fossil fuels. With programs and staff in Australia, and affiliated programs and staff in Europe, and the US, we have developed a unique model of grant making and campaigning that supports networks of organisations to drive powerful change towards our mission.
We have a dynamic and nimble organisational culture and we're serious about supporting our people to thrive. We move fast and lean into the urgency of the climate challenge.
We believe that a diversity of experiences and perspectives will help us build stronger strategies, teams and movements. We strongly encourage First Nations people, people of colour, people living outside of cities, and people living with a disability to apply. We are continually working on becoming a better workplace for everyone. You can read our commitment to this work here.
How Sunrise supports its staff:
The Sunrise Project is committed to creating a workplace that supports our staff to do their best work and develop professionally. We have the following in place to help us achieve that:
●      Superannuation contribution of 12.5%
●      Four weeks annual leave + leave loading of 17.5%
●      Paid Birthday, cultural leave & solidarity leave
●      12 weeks parental leave after 12 months' service
●      An initial 3 month work plan to help you hit the ground running and have clarity on your role and responsibilities.
●      Resourced commitment to supporting to your professional development
●      Coaching and management support with regular 1:1 meetings
●      Access to Employee Assistance Program
●      Performance reviews and feedback to support you and the team to reflect and grow
●      Flexible work policy e.g  9 day fortnight option
●      Paid shutdown leave at the end of year so you can properly rest and recuperate
How to apply
How to apply for this job
Our applications are on the BeApplied platform you can access the link here - (https://app.beapplied.com/apply/s65fvtuafp?source=probono)
Applications close on Sunday 15 August 11:59pm AEST.
If you would like to apply using other methods than those above – eg. via a video recording etc – please get in touch with admin@sunriseproject.org.au and we can arrange it.
#PBA3
---
Please quote in application: Senior Strategist, Policy & Government via Pro Bono Australia.
---