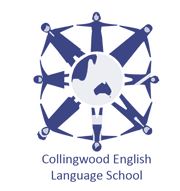 Organisation : Collingwood English Language School
Location : Melbourne (Collingwood)
Work type : Part-time
Sector : Education & Training
Salary type : Annual Package
Application closing date : 29 Sep, 2021
About the role
The Mental Health Practitioners (MHP) initiative provides for a suitably qualified mental health professional in all government secondary school campuses. Operating in collaboration with the Department of Education and Training's Area-based multi-disciplinary teams, The Mental Health Practitioners (MHP) role will have the following functions:
provide direct counselling support and other early intervention services for individual students and groups identified as at-risk and/or experiencing or demonstrating mild to moderate mental health needs;
coordinate supports for students with critical needs both within and external to the school, including proactively working with regions and other health professionals to engage further support as required; and
enhance promotion and prevention activities in the school by contributing to whole school health and wellbeing plans, building the capability of teaching staff and school leadership to manage student health and wellbeing, and helping to embed mental health promotion and prevention programs and strategies in the school.
Education support class level 1 range 4
The successful applicant will be an experienced professional who will carry out their duties and responsibilities, relative to their professional discipline, with a high level of autonomy and with minimal reliance on professional supervision. The successful applicant will be responsible for the development and implementation of professional support programs within an educational environment, including guidance to other professional staff.
As an education support class position, this role supports the educational services being provided to students, but will not include duties of teaching as defined in clause 2.6.1 of the Education and Training Reform Act 2006 (Vic).
For more information on the responsibilities of an Education Support class level 1 range 4 employee, please visit:
https://www.education.vic.gov.au/hrweb/workm/Pages/rolesTS.aspx
RESPONSIBILITES
Deliver professional support service/s in a school/s, including the direct counselling for students with a range of mental health issues, applying sound theoretical knowledge and practical expertise.
Plan and implement evidence-based intervention strategies for students with complex needs including collaborating with families, other professionals and agencies when appropriate, and manage the associated risks.
Work collaboratively with the school to contribute to policies and operational practices that will guide the work of others, including other school wellbeing staff and teachers.
Provide leadership and professional learning to others, such as teachers and other school wellbeing staff, to build the capacity of schools to improve students' learning and developmental outcomes.
Liaise with other Department areas (including secondary school nurses and Student Support Services staff) and external service providers where necessary to provide support to students.
Maintain professional competence and continued professional learning, including attending professional development activities throughout the year.
Meet relevant policies and legislative requirements in relation to student health information privacy.
Please note:
The relevant enterprise agreement underpinning this position is the Victorian Government Schools Agreement 2017.
Continued professional learning is a registration requirement under the National Law, which governs the operations of the National Boards and Australian Health Practitioner Regulation Agency (AHPRA). 
WHO MAY APPLY
Required
Applicants must:
hold a Bachelor qualification or specialist/post graduate qualification where applicable in:

Social Work
Nursing with a mental health specialisation
Psychology.

have demonstrated direct counselling experience.
have a current Working with Children Check.
For Mental Health Nurse and Psychologist applicants must hold full registration with the requisite professional body.
For Social Workers, applicants must be eligible for membership with the Australian Association of Social Workers.
Desirable:
For Social Work applicants, hold membership with the Australian Association of Social Workers and an Accredited Social Worker Trade Mark.
For Mental Health Nurse applicants, hold a Mental Health Nurse Credential and membership with the Australian College of Mental Health Nurses
For Psychology applicants, specialisation in education and/or developmental psychology.
KEY SELECTION CRITERIA
Demonstrated experience in assessing, conceptualising and analysing wellbeing issues, and providing evidence-based direct counselling for a range of mental health issues with enhanced knowledge of applying these skills to refugee/migrant families. 
Demonstrated experience in planning and implementing evidence-based intervention strategies for clients with complex needs from refugee/migrant families.
Demonstrated ability to input into the development, implementation and evaluation of processes and strategies relating to mental health and wellbeing with a focus on trauma informed theories/practices.
Highly developed communication, networking and interpersonal skills including the ability to liaise effectively with a wide range of people.
Ability to provide leadership and professional learning that informs and influences the work of others involved in the engagement and wellbeing of children and young people.
Clear understanding of legislative requirements regarding privacy of health information, family violence and mandatory reporting requirements
Demonstrated ability to apply a high level of cross-cultural competency across the school with a sound understanding of Trauma Informed practices
Demonstrated ability to communicate clearly in an additional language an advantage 
About the organisation
Organisation Name : Collingwood English Language School
Collingwood English Language School (CELS) is the major provider of the New Arrivals Program in the North Western Victoria Region.  It is a Foundation to Year 10 multi campus school, providing full time, intensive English Language courses for newly-arrived migrants and refugees.
We provide a safe, supportive and stimulating learning environment where students prepare for a seamless academic, social and cultural transition to mainstream school or other educational pathways. We also support families and guardians to understand and engage with our school community and the Victorian Education system. 
Students attend the New Arrivals Program for intensive English as an Additional Language courses for 6 months if educational background is age equivalent. Students with disrupted schooling often attend for 4 terms. Assessment and reporting reflects this context.
The ratio of teachers to students is 13:1. Multicultural education aides support teachers, students and families.
Collingwood English Language School was established as a school in 1989. The Collingwood Campus is located in Cambridge Street, approximately one kilometre north east of the city centre. This is the original campus.
Vision
We provide innovative, creative, high quality EAL teaching and learning programs. Our students have a sense of curiosity, resilience and are excited about their learning and preparation for mainstream school or further education, leading to improved academic and life chances.
At Collingwood English Language School:
We provide an exceptional English as an Additional Language program in a welcoming, caring, friendly, collaborative and inclusive learning community
We provide EAL leadership and advocacy
Our EAL Specialist teachers provide high quality learning and teaching in a safe and supportive environment
Our students are courageous and determined learners and become effective members of the school and wider community
Our parents and guardians are active participants in their students' learning and in the school community 
Values
Our core purpose at Collingwood English Language School is underpinned by the following values
Respect:                    for ourselves, each other and our environment
Kindness:                  to others through compassion and celebrating success
Learning:                   being ready to learn, do my best, be actively engaged, share ideas and welcome feedback. Seek support.
Further information 
Further information is available from the Collingwood English Language School's website, including: 
School Strategic Plan 2019-2022
https://www.collingwoodels.vic.edu.au/documents/CELS-School-Strategic-Plan-2019-2022.pdf
Annual Implementation Plan 2021
https://www.collingwoodels.vic.edu.au/documents/CELS-School-Annual-Implementation-Plan-2021.pdf
Annual Report 2020
https://www.collingwoodels.vic.edu.au/documents/CELS-Annual-Report-2020.pdf
How to apply
Applications not allowed for this job listing.
#PBA3
---
Please quote in application: Mental Health Practitioner via Pro Bono Australia.
---
Profession: #Education_and_Training
Sector: #Education_and_Training