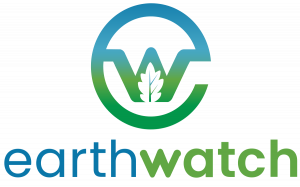 About the role
We're looking for an experienced and motivated development professional who is passionate about the environment and focussed on growth. The CDO is responsible for providing leadership and development of core funding. You will work directly with the CEO and Chief Scientist to execute the business strategy and drive Earthwatch's mission – to empower people to save the natural world, through work, life and play.  A key focus is to build Earthwatch Australia's diverse revenue streams across partnerships, philanthropy, grants, and sales and to revolutionise funding strategies.  The CDO will assure that Earthwatch's culture, systems and procedures support fund development and program delivery.  The role works closely with the leadership team to drive innovation and increase agility within the business, enhancing the organisation's ability to deliver large-scale environmental impact during this critical decade of action.
Are you ready to grow corporate and philanthropic partnerships with Earthwatch to drive behaviour change for a nature positive future?  If so, we're excited in what you can bring to our team.
KEY STRATEGIC AREA: BUSINESS DEVELOPMENT
KEY ACCOUNTABILITIES
Work with the CEO, staff and board to deliver the mission
Drive and implement commercial strategies to grow overall funding and diversify revenue streams
Work with the CEO to drive business development growth through corporate partnerships
Develop and execute the fundraising strategy
Identify innovative and scalable opportunities to increase impact and sales revenues
Market EWAs case for support to drive growth
Foster innovation and growth, providing leadership to the broader EWA team and in market
Other duties
Work with the CEO, staff and board to deliver mission
Provide vital input in short and long term strategic and operational planning within the organisation
Identify and address organisational development issues that challenge and support growth and effectiveness
Ensure that fund development is carried out in keeping with the organisation's values, mission, vision and plans
Help establish performance and impact measures, monitor results and report on organisation's effectiveness to meet the mission and strategy
Drive and implement commercial strategies to grow overall funding and diversify revenue streams
Review current business development practices and identify opportunities for improvement
Assess potential new avenues for growth in the market that leverage EWAs assets and competitive advantages
Where new opportunities are identified:

Work with the EWA team to develop the required proposition (case for support, business case) and write proposals
Work with the Head of Business Operations to develop commercial structures and pricing models to ensure these opportunities are viable in market and for EWA
Develop and execute go to market strategies, in collaboration with relevant team members
Work with the CEO to drive business development growth
Plan approaches and pitches, highlighting EWAs unique differentiators, advantages and benefits. Work with the leadership team to develop proposals that speak to the client's needs, concerns, and objectives, as well as meet EWAs strategic goals and priorities
Pitch and secure opportunities, and act as key relationship manager ongoing to ensure EWA meets its deliverables and obligations
Develop and execute fundraising strategy
Donor retention and acquisition
Execute a tiered donor strategy

Work with the CEO to identify high net worth / high value individual donors, foundations, PAFs interested in EWAs case for support then cultivate, ask, steward
Pitch to and secure funding from a set of key donors to underpin EWA operations
Innovate and improve donor journey for growth

Assess the viability of current appeals and donation-based funding strategies. Collaborate with EWA team to execute strategies that contribute to growth in donations revenue
Develop and execute strategies to secure grant-based funding
Work with the Chief Scientist to review the grants strategy, and implement changes to improve success, including taking part in writing grants
Identify innovative and scalable opportunities to increase impact and sales revenue
Work with the CEO to identify new product opportunities and assess existing products for scale and growth
Work with the Head of Business Operations and Board Director(s) on marketing strategies to drive increased participation in expeditions

Work with the Head of Business Operations and Board Director(s) to assess the current expedition product, both locally and overseas, working with the team to understand if and how EWA can develop products that better address market demand.
Should the initial assessment prove valuable, develop the business case for building a stronger expedition proposition and identify required funding and resources to execute
Work with the team to execute the business case, should it be approved
Market EWAs case for support to drive growth
Pitch Earthwatch's proposals and case for support to funders to drive growth and increase impact across programs and priorities
Work with the Impact & Communications team to support, leverage and grow EWAs position in the market
Ensure partners, prospective partners, and stakeholders understand the unique position, differentiators and value of EWA
Foster innovation and growth, providing leadership to the broader EWA team and in market
Ensure all EWA team members have a common understanding of the EWA strategy and market position
Build a positive culture across the organisaiton by modelling desired behaviours and managing negative ones
Attend industry functions, such as association events and conferences, and provide feedback and information on market and creative trends that will feed into the business plan
Represent Earthwatch at networking and fundraising events
Other duties that support our mission
Work with key staff to set annual business plans and budgets for all development activities and monitor performance against them throughout the year
Coordinate and present reports to the Board
Travel to project locations as required
Participate as a member of the Incident Management Team (on-call roster)
Undertake other duties as required
About you
You're passionate about environmental sustainability, science and behaviour change. You're proactive and ambitious with a can-do attitude.  Skilled in asking and raising funds for organisations, and consider your business development, communication and relationship building skills to be key strengths. You're experienced in representing the organisation you work for in both formal and informal settings; in the boardroom or in the field. You're confident in virtual and face-to-face situations, in using web and app technology for presentations and pitches.
Earthwatch is a small organisation, so your ability to work in a small team, be self-motivated and show initiative is critical.  You will be supported by other high performing colleagues, within a culture that promotes collaboration and outside the box thinking.
The Essentials
Requirements
Be an Australian citizen or hold a valid work visa for full time work in Australia
Hold a valid Australian driving license
Current Working with Children Check or willingness to obtain
Degree from recognised tertiary institution in a relevant field and a minimum of 5 years relevant experience
Essential Skills/Competencies
Financial acumen and commercial nous
Ability to identify, articulate, assess and deliver on novel opportunities in market
Ability to develop products and services to meet commercial market demands
Knowledge and experience in NFP fundraising streams including corporate partnerships, sponsorship, donor acquisition, fundraising campaigns/appeals and grant writing
Proven ability to develop partnerships and maintain high level relationships across a diverse range of sectors, including government, corporate, trusts and foundations, not-for-profit and individuals
Proactive leader, with the ability to prioritise, develop, lead and deliver on strategic and tactical plans
Excellent networker in corporate settings
Excellent negotiation and analytical skills with highly developed problem-solving skills
High level communication skills (oral and written), including the negotiation of contracts/service level agreements
High levels of flexibility and versatility, demonstrating strong personal initiative and motivation
An effective team player, both within the Earthwatch Australia office and within the funder/client environment
Ability to travel intrastate, interstate and occasionally overseas
Understanding of environmental science/sustainability issues
Desirable attributes
Demonstrated success in building high net worth individual donation revenue and programs
Established networks that support the ability to secure financially viable partnerships across government, corporate and not-for-profit
Understanding of the citizen science environment and its inter-connectedness with the environment, community, business, industry and government
Effective time-management and project-management skills and a demonstrated ability to meet deadlines
An understanding of the not-for-profit sector
Experience working in a small organisation/start up
Personal Attributes
Collaborative | Innovative | Passion for the cause | Results driven
Key selection criteria
Demonstrated ability to secure significant revenue through corporate and/or philanthropic partnerships
Demonstrated end-to-end business development experience (from identifying opportunities, developing strong value propositions and asking individuals and organisations to fund it)
Highly experienced in building and managing relationships with diverse stakeholders, including influencing and negotiating
Highly skilled in professional communications relating to presentations, pitches, proposal writing, and grants
A collaborative team member, who easily builds rapport with the team and with supporters, and can contribute to a positive work culture
What we offer
MODE OF EMPLOYMENT: On-going, Full time.
SALARY: As agreed, plus superannuation guarantee and 20 days' annual leave
STAFF BENEFITS:
Supportive small team environment
Green office space in Carlton
Flexible work arrangements
Intra, interstate & some overseas travel (dependant on Government health directives)
Employee Assistance Program
Salary Packaging option
Professional Development with upskilling support
REPORTS TO: CEO
POSITION TITLES THAT REPORT TO THIS POSITION: Head of Education
INTERNAL RELATIONSHIPS: EWA Board Directors and the broader EWA employees, volunteers and interns Earthwatch international staff, Scientific Advisory Committee, Finance and Risk Committee
EXTERNAL RELATIONSHIPS: Trusts and Foundations, Corporations, Government, Individual donors, NGO networks, Service Providers and Contractors, Earthwatch scientists.
DELEGATED AUTHORITIES: Financial – in accordance with the Financial Controls Policy
This is an evolving role in a small company, so it should be noted that this outline cannot be representative of the full tasks list to be undertaken by the successful applicant. It is recognised that the duties of all roles can be subject to change from time to time. Alterations to duties and responsibilities within the scope of the role should be expected.
About the organisation
Organisation Name : Earthwatch Institute
Earthwatch Institute is a leading global environmental not for profit organisation, committed to conserving the diversity and integrity of life on Earth to meet the needs of current and future generations.
Founded in 1971, and with five offices around the globe, we aim to empower people to save the natural world. We do this by engaging the community directly in environmental and sustainability experiences through Work (corporate programs), Life (student and teacher programs) and Play (public expeditions). This hands-on experience bridges the gap between science and the community, creating an informed society that can translate scientific knowledge into sustainable action.
Earthwatch Institute is the largest citizen science business in Australia. We focus our research on the most critical issues facing our planet (climate change, ocean health, restoring our iconic landscape and protecting our unique wildlife), and have supported thousands of research expeditions across the globe.
We are a small, yet powerful organisation united in the following values:
Responsibility: The wellbeing of our staff, researchers, volunteers and the environments in which we work is at the core of our operations
Integrity: We act at all times in good faith and with exemplary honesty and transparency
Professionalism: All of our actions demonstrate our commitment to the highest standards of professionalism and service
Inspiration: We are inspired by our work and we seek to inspire others with experiences and knowledge that enable them to take action
Inclusion: We are greater than the sum of our parts; we collaborate with others and bring together diverse backgrounds with dignity, respect and fairness
How to apply
Love the sound of this opportunity, but can't check 100% of the boxes, get in touch! Send your queries to earth@earthwatch.org.au or call us on (03) 9016 7590.
#PBA1
---
Please quote in application: Chief Development Officer via Pro Bono Australia.
---
Profession: #CEO_and_Senior_Management
Sector: #Conservation_and_Environment