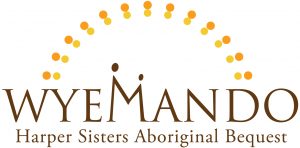 About the role
The Indigenous Project Officer works in partnership with Wyemando's existing non-Indigenous Project Officer, managing the day-to-day tasks to ensure our funding program is user-friendly, well-accessed by community groups, well-managed and effective.
The role is varied, flexible and can be carried out from your home or other suitable location. Hours may vary depending on the tasks at hand and your availability. The role is not high pressure but requires self-motivation and good organization. It may include some travel if viable for you.
Wyemando's two project officers are its only employees and are jointly answerable directly to Wyemando's management committee.
Wyemando considers that being Aboriginal or a Torres Strait Islander is a genuine occupational requirement for this position under 50d of the Equal Opportunity Act 1984 (WA).
Desirable skills
In this role you will bring or fine tune skills to:
Communicate effectively
with relevant community groups including outreach via email, website, social media and personal contact
with your colleague (fellow project officer) to ensure well-coordinated job-sharing
with Wyemando's management committee regarding funding applications and other matters, including attending committee meetings and responding to the committee's requests/directives
Build and maintain relationships
Build supportive friendly connections with language group representatives as they work through the process of defining their language project, completing a grant application, receiving funding, carrying out the project, reporting back at its completion and starting to imagine their next project
Help Wyemando to offer a culturally safe service to Aboriginal language groups
Manage administrative tasks
Administer grants including keeping all parties informed, preparing grant documents, triggering payments, maintaining records and digital filing
Reflect, analyze and plan
Work thoughtfully, reflect critically on processes and outcomes and be willing to offer or implement ideas for potential improvement
About the organisation
Organisation Name : Wyemando Bequest Inc
Language and culture are well-documented factors that help Aboriginal children and young people grow up strong and proud.
As a small independent funding organization, Wyemando relishes its part in creating opportunity for Aboriginal youth of Western Australia to speak their traditional languages. 
We do this by funding projects that reclaim, revitalize, maintain and pass on language and culture to Aboriginal youth.
Our funding program has been running since 2012 and this is an exciting point to join Wyemando, as we review and renew our ways of working, our website and our income sources.
How to apply
Application is via an Expression of Interest to Wyemando's management committee.
Email your resume, including referees, and a brief explanationintroducing yourself and outlining what attracts you to the role as well as what you can bring to it, to contact@wyemando.org.au.
Selection process
Expressions of Interest received by Wednesday 24 November will be reviewed by the committee at our Kambarang committee meeting. Applications received after this date may still be considered if suitable EOIs are not presented to that meeting.
Suitable candidates will be invited to meet informally with a couple of committee representatives and our existing project officer. This will help you to better understand us and the role and to assess if Wyemando is a good fit for you.
Further information
Got some questions about the role or the EOI? Don't hesitate to contact Wyemando's Project Officer Katrina Drayton on 0467 154 203.
#PBA3
---
Please quote in application: Indigenous Project Officer via Pro Bono Australia.
---
Profession: #Administration_and_Office_Support, #Grants_and_Philanthropy, #Marketing_Media_and_Communications
Sector: #Foundations_Trusts_and_Philanthropy, #Indigenous, #Youth_and_Young_People