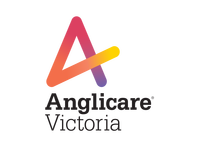 About the role
About the Program:
Functional Family Therapy (FFT) is a short term, assertive outreach, evidence based intervention program with an average of 12 to 20 sessions over three to five months.  FFT is a strengths-based model built on a foundation of acceptance and respect. The program has supported many adolescents and their families in various multi-ethnic and Indigenous cultural contexts globally. FFT works primarily with young people aged 11 to 17 years who are referred by Youth Justice. The FFT® model has been selected as part of Youth Justice supports to young people subject to Youth Justice Orders and/ or bail conditions.
Evidence based services are internationally recognised as having the highest level of research validating the beneficial outcomes for clients. They are characterised by a clearly articulated theory, comprehensive employee training manuals, model adherence measures and on-going quality assurance systems.
You will receive direct training and coaching from FFT LLC helping you to become skilled in the model.
There are five major elements of FFT, which are:
Building a trusting relationship between the family and practitioner
Working to reduce conflict and to increase hope and a positive family environment.
Identifying how family interactions can affect behaviour.
Working to improve communication and conflict management skills.
Extending changes into other areas, such as when other people in the family's support network are brought in, e.g. extended family, teachers, Youth Justice workers
The Practitioner FFT position is required to:
Provide assertive outreach service delivery with families in their homes, community or other appropriate settings.
Participate in all model program training, including group consultation activities on a weekly basis.
Provide services that are culturally inclusive and respectful to Aboriginal Families and to families from culturally and linguistically diverse background.
Assess and respond to reducing risk for families using evidenced-based interventions compatible with the principles and practices of the model.
Demonstrate compliance with agency requirements and model fidelity through clear and concise documentation and data entry.
Contribute positively to the development of collaborative partnerships both internally and externally.
The key responsibilities are as follows but are not limited to:
Provide assertive outreach service for young people and families which identifies and overcomes barriers to engagement and motivation through the planning and delivering of evidence-based interventions who have been referred to the service
Complete systemic assessments to identify and engage key participants, risks and protective factors and to develop an analysis of the problem behaviours within the context of the FFT model.
Develop interventions tailored to young people and families, using excellent written and oral communication skills, which address referral behaviours and safety risks.
Participate in FFT group consultation led by the Lead Practitioner or FFT Consultant and be open to consistent peer feedback.
Record and update data management systems to meet Anglicare Victoria, Youth Justice and DHHS guidelines as well as all other statutory requirements. 
Work with relevant stakeholders to enable continual improvement to the design and implementation of our service delivery model to further extend our commitment to improving the lives of children, young people and their families.
Develop good working relationships with Aboriginal lead agencies to ensure cultural safety in our practice and good outcomes for aboriginal children and young people.
Maintain stakeholder relationships with referral sources. Coordinate services within Anglicare Victoria and with other community providers.
Work with the FFT Lead Practitioner to identify personal and team performance trends, best practices, and opportunities for improvement
Applicants who are proficient in Arabic are encouraged to apply 
About the organisation
Organisation Name : Anglicare Victoria
About Us:
At Anglicare Victoria our focus is on transforming the futures of children and young people, families and adults. Our work is based on three guiding pillars, Prevent, Protect, Empower. We offer a comprehensive network of services and seek to ensure the provision of high quality services that will bring about significant improvements in the life experience of the young people, children and families/caregivers with whom we work.
How to apply
Please Note: It is mandatory for the successful applicant to hold a current Working with Children Check and be prepared to undergo a National Criminal History Check prior to commencement
To apply for this position you will need to complete the online application.  You will be requested to attach your resume and your responses to the Key Selection Criteria as separate documents. 
For detailed position description:  
 PD_FFT Prac_FFT_North_Nov 2021.pdf
Applications Close: Monday 6th December 2021
Applicants are encouraged to apply as soon as possible because applications will be assessed and candidates interviewed on an ongoing basis. If we identify suitable applicants prior to the posted closing date of the advert we may close the position early.
For further inquiries contact Rosie Downs, Program Manager FFT-  0458 950 011
Please note that on Friday, 7 October 2021, the Victorian Government's Chief Health Officer issued COVID-19 Mandatory Vaccination (Workers) Directions. As an employer, AV is required to comply with the terms of these directions.  Workers covered in these directions are required to have their first COVID-19 vaccine dose by Friday 15 October 2021 in order to perform work outside of their ordinary place of residence. Further, such workers will also be required to have their second dose by 26 November 2021. Please be aware that this role is covered by the Chief Health Officer's Directions.
Anglicare Victoria acknowledges Aboriginal people as the traditional custodians of the land on which we operate. We commit to working respectfully to honour their ongoing cultural and spiritual connections to this country.
Diversity and inclusivity are important to Anglicare Victoria and we are committed to ensuring our workplace and services reflect this.  Everyone is welcome at Anglicare Victoria, regardless of age, ethnicity, cultural background, gender, sexual orientation, religious affiliation and physical ability.
#PBA3
---
Please quote in application: Practitioner - Functional Family Therapy via Pro Bono Australia.
---
Profession: #Community_Services
Sector: #Community_Development