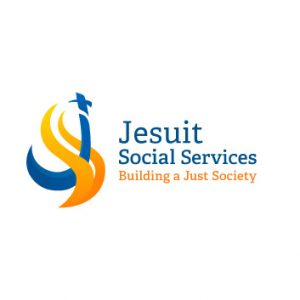 About the organisation
Organisation Name : Jesuit Social Services
Jesuit Social Services is a social change organisation working to build a just society where all people can live to their full potential.
Since 1977, Jesuit Social Services has provided services to some of the most disadvantaged in our community.
We place a high priority on advocacy and are a leader in policy development and research, and in collaboration and partnerships with other organisations to better meet the needs of the individuals and communities we seek to assist.
About the role
About the program
The Men's Project is an initiative of Jesuit Social Services launched in 2017. It provides leadership on the reduction of violence and other harmful behaviours prevalent among boys and men, and builds approaches to improve their wellbeing and keep families and communities safe.
Our vision is for engaged men, respectful relationships and safe communities.
We aim to achieve this by:
research to better understand the attitudes and behaviours of boys and young men;
promoting positive change related to gender norms and what it means to be a man in the 21st century; and
designing, piloting and evaluating interventions that intervene earlier to fill crucial gaps in the services system including related to adolescent family violence and child sexual abuse prevention 
The Men's Project builds on Jesuit Social Services' over 40-year engagement with boys and men in trouble. 
About the role
The Men's Project is seeking a Business Development Manager to increase our revenue from philanthropic donors, grants, tenders, and fee-for-service work.
The role has two main areas of focus, fundraising (via philanthropy & grants) and sales/business development, and applications will be considered from candidates with skills and experience in only one of these areas if they are willing to job share with a candidate with experience in the other area. In other words, the role could be filled by a single candidate with experience in both NFP fundraising and sales/business development, or by two individuals each with experience in one of those areas. 
The role is part-time (3 or 4 days a week, or 1.5 to 2 days a week if job sharing).
The fundraising part of the role will suit someone who has experience in NFP fundraising from HNWs and family offices. This part of the role requires the identification of potential donors (e.g. HNWs and family offices), the development of a strategy to engage with those donors, the execution of that engagement strategy (including the successful onboarding of donors), and ongoing donor relations (e.g. providing regular donor updates).
The business development part of the role will suit someone with sales and business development experience. This role will identify grant and project opportunities and prepare proposals and costings (in collaboration with other members of the team). The role will also be responsible for developing templates to streamline the preparation of proposals and costings.
The successful candidate will work closely with the Executive Director and General Manager to develop a multi-year funding strategy for The Men's Project which covers revenue from philanthropic, grant, and fee-for-service funders. If the role is shared between two individuals, they will work together to develop this strategy.
Competitive remuneration, plus salary packaging benefit, is offered together with ongoing professional and career development. Remuneration will be based on the skills and experience of the successful candidate.
Candidate Requirements
This role will suit a candidate with the following skills and experience:
Fundraising part of role
Experience in fundraising within HNWI networks
Ability to utilise personal networks for organisational benefit
Business development part of role
Demonstrated success in building relationships which lead to funding (through grants, tenders and project funding
Experience in writing grant, tender and project proposals and costings 
Overall
Understanding and sympathy with the mission and ethos of The Men's Project and Jesuit Social Services
Excellent written and verbal communication skills
Well-developed stakeholder management skills including demonstrated experience forming and building new relationships
Experience writing a range of fundraising materials including grant, tender and project proposals
Highly organised and excellent time/task/project management skills
Ability to work independently and as part of a team
Capacity to fulfil reporting and administrative requirements associated with the position
Valid Working with Children Check card.
Valid Police Check (to be conducted by Jesuit Social Services prior to commencement).
What Jesuit Social Services can offer you:
A comprehensive Induction and Orientation program
Ongoing role related training and development
An organisation that lives their values, through our day to day work
A welcoming and supportive environment
Employee assistance program
A competitive salary plus salary packaging benefits
Generous leave
Jesuit Social Services is an Equal Opportunity Employer, committed to providing a working environment that embraces and values diversity and inclusion. We celebrate and welcome all people regardless of ethnicity, cultural background, age, gender, sexuality, disability or religious affiliation. 
Jesuit Social Services takes child protection seriously. We undertake multiple screening processes including appropriate reference and background checks, Working with Children Check and police checks to ensure the protection of children and young people in our care.
You are required to meet the behaviour standards outlined in our Code of Conduct.
How to apply
The position description can be found on our website, www.jss.org.au. 
For further information please contact Rachel Thomson, General Manager, The Men's Project on 0422 535 066.
Applicants are required to respond to each of the Key Selection Criteria, with names and contact numbers of two referees. Your responses to the selection criteria should be incorporated into your covering letter.  Please apply in confidence.
Applications close at 5.00pm on 22 May 2022.
Applications may be reviewed prior to the closing date and may be subject to change without notice.
#PBA3
---
Please quote in application: Business Development Manager – The Men's Project via Pro Bono Australia.
---
Profession: #Community_Services, #Fundraising, #Grants_and_Philanthropy
Sector: #Community_Support_Services