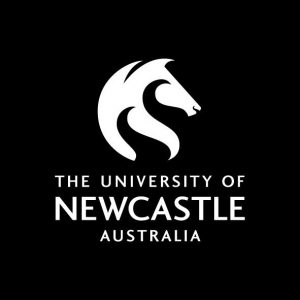 About the organisation
Organisation Name : University of Newcastle
About the role
Full-time permanent opportunity primarily based at the Callaghan Campus (flexibility on location may be negotiated) 
Lead and inspire a high performing and innovative philanthropic Major and Principal Gift team 
Implement relationship-based fundraising strategies to ensure optimal donor engagement
Look to the future 
The University of Newcastle is a global leader, committed to equity and excellence. Our vision is to create a better future for our regions and world, supported by our values of excellence, equity, engagement and sustainability.
The Office of Alumni and Philanthropy (OAP) sits within the Global Engagement and Partnerships Division and leads the implementation of the University of Newcastle's Advancement Strategy.
The Major and Principal Gift Fundraising team partners with and enables University of Newcastle Colleges and Divisions to lead and support the generation of significant philanthropic income for priority projects and achieve strategic goals, through the development of collaborative and enduring relationships with key external philanthropic stakeholders. 
Be challenged, inspired and imagine with us
As the Head of Philanthropy, you will lead a creative, dedicated, passionate and high performing Major and Principal Gift Fundraising team, whose focus is on building enduring philanthropic relationships. You will do so by creating a culture of collaboration, agility, accountability and high performance. In this role you will lead the major gift strategy and program for the University, working with your team to collaborate across all colleges and divisions. Be inspired through your work with generous donors and world leading academics who are creating change in the world through supporting our students, research and community programs.
In this role you will: 
Lead the development and implementation of the University's Major and Principal Gift Strategy and program in partnership with key internal stakeholders.
Provide strategic fundraising advice and support to the University's senior leadership and other key internal stakeholders, playing a key role in enabling others to engage in building philanthropic relationships.
Build strong relationships with both current and prospective donors and stakeholders to develop the University's growing and generous philanthropic community to secure significant philanthropic support, while enhancing the alignment of the interest and passions of the donor to the strategic vision and priorities of the University.
Offer guidance and mentorship to empower the Major and Principal Gift team to achieve philanthropic income and activity KPI's and build long-term donor relationships.
Lead a data driven approach to ensure optimal donor management is achieved, including framing internal consultation and negotiating expectations related to philanthropic relationship-based fundraising (major and principal gifts).
Develop, lead and manage the implementation of the fundraising and philanthropy strategy, plans and initiatives that lead to significant philanthropic support being received for our research, students and community initiatives.
Ensure high quality written communication is delivered across all aspects of the Major and Principal Gift Fundraising team's accountabilities to build stakeholder confidence.
For specific position enquiries, please contact Rebecca Hazell, Director of Advancement Rebecca.Hazell@newcastle.edu.au or Anna Dowley, Advancement Operations Coordinator anna.dowley@newcastle.edu.au.
This position is being offered as an ongoing role primarily based at the Callaghan Campus on Awabakal land. Some flexibility in location may be negotiated.
How will you inspire us?
You will have:
Proven experience in fundraising leadership and securing significant philanthropic gifts, with a track record in major gift fundraising in a higher education or similar environment 
Impeccable communication skills, with a flair for highly nuanced negotiation
Strong emotional intelligence with a donor centred approach to attracting significant philanthropic income
An exceptional track record in conceptualising, developing and implementing philanthropic strategies and proposals, which enable relationship focussed fundraising opportunities
Demonstrated ability to form enduring fundraising relationships and to undertake high level engagement with internal and external stakeholders
Ability to lead and inspire a team, who already have demonstrated success, whilst delivering on income and activity based KPIs
We provide opportunities for all people regardless of their background and experience, and this philosophy is reflected across all that we do.  
Conditions & Benefits
The remuneration is from $128,332 + 17% super and an additional market loading could be considered commensurate with experience.  
For information on our employee benefits (such as flexible working, discounts in private health insurance and gym memberships and salary packaging) please visit: https://www.newcastle.edu.au/about-uon/jobs-at-uon
Let's create this future together. Here's how to join:
Visit this page (https://www.newcastle.edu.au/our-uni/jobs/job-vacancies/application-process/submitting-your-application) for a guide on how to apply for a role. Please note that you will be asked to add all documents in a PDF format into the one upload box during the application form.
Your application must include:
A cover letter outlining your motivation to apply for this opportunity
A statement addressing the five Essential Criteria listed below 
Postgraduate qualifications and demonstrated success leading the development and implementation of major gift strategies, donor relationships and teams; or extensive fundraising leadership experience and track record combined with a relevant undergraduate degree. 
Demonstrated ability to develop and deliver on both income and activity based KPIs and the demonstrated ability to negotiate and articulate a case for support that results in attracting philanthropic income through a donor centred approach.
Demonstrated experience in leading, inspiring and motivating an externally focused and goal-driven team of fundraising professionals, with the ability to negotiate priorities, work with the team to meet donor-led deadlines and demonstrate innovation and initiative to succeed. 
Demonstrated track record nurturing enduring fundraising relationships and experience 'making the ask' resulting in securing significant major gifts and philanthropic grants, as well as demonstrated experience in providing excellent donor, or customer care. 
Highly developed written and verbal communication skills and demonstrated experience developing presentations, business plans and reports, philanthropic cases for support and submissions and proposals, which have led to securing significant philanthropic income through major gifts. 
The University of Newcastle is an equal opportunity employer committed to equity, diversity and social inclusion. Women and Aboriginal and Torres Strait Islander candidates are encouraged to apply. 
Applications for this position will only be accepted from those with Australian residency or a valid work permit.   
Click here to access the Position Description 
Having Difficulties? Reach out to us: 
Closing date:  Sunday, 12 June 2022 at 11.59pm AUS Eastern Daylight Time
We are excited to be Looking Ahead with you!
How to apply
You will be redirected to the University's website.  Please upload your application in one PDF document.
#PBA2
---
Please quote in application: Head of Philanthropy via Pro Bono Australia.
---
Profession: #Fundraising, #Grants_and_Philanthropy
Sector: #Education_and_Employment, #Foundations_Trusts_and_Philanthropy