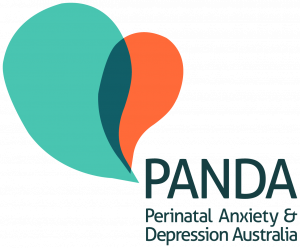 About the organisation
Organisation Name : PANDA - Perinatal Anxiety and Depression Australia
We are a not for profit organisation founded in and guided by lived experience, and have a 39 year history in supporting individuals, families and the community affected by perinatal mental illness and vulnerability. Our National Perinatal Mental Health Helpline is the only free, national helpline supporting people experiencing or affected by perinatal mental health challenges.
PANDA grew from a small community-based organisation, founded by a group of women who had first-hand experience in what it was like to struggle with postnatal depression. They wanted to assist other women experiencing the same.
Our vision is a society where perinatal mental health is valued and understood and where stigma and systemic barriers to seeking help no longer exist.
About the role
The role of the Board is to govern PANDA in such a way that it is able to pursue its purpose successfully.
The Board is responsible for a range of functions, including but not limited to:
improving the performance of PANDA through strategy setting and policy making, including ensuring there are adequate resources;
monitoring and evaluating PANDA's performance against the agreed goals and objectives, strategies and plans;
considering the viewpoints of the various stakeholders;
implementing effective governance and risk management strategies;
delegating responsibility for the administration and operations to the Chief Executive Officer (CEO); and
providing guidance and oversight to senior management.
 Time Commitment
The Board typically meets every six weeks (approximately eight times per annum).
Board meetings are conducted in the evening via Zoom including an annual face-to-face meeting typically held during business hours.
Appointees are expected to attend at least 75 percent of Board meetings.
If applicants are appointed to other Boards, they are expected to manage their time appropriately and demonstrate commitment in their preparation and contribution to the Board meetings and/or committees.
Applicants should give careful consideration to any existing and anticipated demands on their time.
Board members are generally expected to participate in one or more of the Board's committees, which include: Finance, Audit and Risk Committee and Governance Committee.
Term of appointment
Successful applicants will be appointed for an initial term of two years (unless otherwise determined by the Board). According to the Constitution, tenure must not exceed ten years in total.
Remuneration
Voluntary (travel expenses are reimbursed).
Enquires
If you would like to discuss this position, please call or email Kathi Boorman, Board Director, on 0455 331 565 or kathi.boorman@onedoor.org.au 
How to apply
You are invited to submit an application by sending the following documents to nellie.harrison@panda.org.au on or before 20 May 2022.
Cover letter explaining why you want to join the Board of PANDA and your relevant skills/knowledge in relation to the key selection criteria
Curriculum Vitae (CV)
Please note, to be considered, the key selection criteria must be addressed.
Key Selection Criteria
Applicants will be shortlisted on the basis on their skills, experience, knowledge or networks in relation to the following key selection criteria (one or more of the following is required):
Financial: Certified Accountant with CPA Qualifications. It is desirable that the applicant is a qualified accountant who is a a member of either Institute of Chartered Accountants  (CA) or  Certified Practicing Accountants Australia (CPA)
Legal Expertise: understanding of legal matters in relation to for-purpose organisations.
Other Desirable Selection Criteria (one or more)
Mental health governance: Leadership, practice, governance, safety and quality standards in the delivery of mental health policy and practices
Perinatal mental health policy planning & delivery including the development of relevant policies and practices for optimum service delivery
Corporate Partnerships and activities involved in identifying and developing sustainable partnerships to ensure long-term organisational viability.
Advocacy & Government Relations: Knowledge and experience of working with senior levels of government.  Understanding of State and Federal funding programs and budget and reporting processes.
Desired Skills for all Board Members
In addition to the specific skills outlined above, skills or experience in the following areas would be considered favourably:
Understanding of the for-purpose sector.
Ability to read and interpret financial reports at a senior management level.
Ability to contribute to strategy through experience at a senior management level.
Previous experience on Boards or senior management reporting to a Board (beneficial but not essential).
Personal qualities for all Board Members
Personal and professional integrity.
High-level interpersonal and influencing skills, including the ability to work within a team.
Sound independent judgement.
Ability to apply critical thinking.
Genuine interest in perinatal mental health and the ability to utilise that experience for the benefit of other sufferers and organisational operations.
Commitment to Lived Experience, Diversity and Inclusion
Lived experience, diversity, inclusion and are fundamental at PANDA. We are passionate about building and sustaining an inclusive and equitable working and learning environment for all team members, employed and volunteer. We believe every member on our team enriches our organisation by exposing us to a broad range of ways to understand and engage with the world, identify challenges, and to discover, design and deliver solutions.
#PBA3
---
Please quote in application: Non-Executive Board Member via Pro Bono Australia.
---
Profession: #Board_and_Committee_Members, #Finance_and_Accounting, #MentalHealth_Counseling
Sector: #Community_Support_Services, #Health_–_General, #Mental_Health