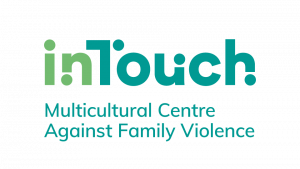 About the organisation
Organisation Name : HR Admin
inTouch Multicultural Centre Against Family Violence provides services, programs and responses to issues of family violence in CALD communities. By acknowledging the rights and diverse experiences of our clients, we develop and implement a number of culturally sensitive and holistic models for the provision of services to both victims and perpetrators of family violence. In tackling the issues of family violence we act on multiple levels – individual, relationship and community.
For more information about inTouch, including their rich history and role within the family violence sector please visit http://www.intouch.org.au
About the role
Located in East Melbourne / Dandenong / Outpost 
SCHADS Level 4 or 5 (depending on qualifications & experience) + Superannuation + Salary packaging available. 
Join a community-connected NFP enacting positive change at the intersection of family violence and multiculturalism!
Motivation for Change Case Workers support male clients by providing trauma-informed practice to provide participants with opportunities to focus on and emphasize physical, psychological and emotional safety for all concerned. Case workers also work closely with group facilitators and partner contact workers to monitor and respond to safety concerns. 
The Motivation for Change Case Worker position will undertake assessment, monitoring, planning, case management, advocacy and linking of program participants with support services. The Motivation for Change Case Worker is required to work closely with staff from other agencies to ensure the clients' needs can be addressed in an integrated manner. 
Motivation for Change staff will also be involved in community and sector engagement, including community education and project-based work aimed at increasing awareness of family violence, appropriate responses and strategies to promote safety of women and children. 
This role requires someone with a mature attitude, ability to take control and work autonomously within a team environment. Sound planning and organisational skills are essential, along with the ability to work on multiple tasks with competing demands, prioritise and make decisions. A confident, ethical and professional approach is required for the position. 
Due to geographically dispersed locations of our clients, the case worker will need to travel to other areas to personally support clients at outposts as directed.
If you have the capability to achieve success in this role and exercise sensitivity and discretion in undertaking all tasks. We would love to hear from you!
Position Accountabilities
The position will provide active case management support to men who use violence against family members. The role will include:
Supporting the implementation and ongoing development of the Motivation for Change Program through sector and community education, program delivery and establishment of/ engagement in relevant networks 
Effectively working with relevant service providers and community groups to support an integrated approach to prevention and intervention for men who use violence, including referral pathways, protocols and undertaking joint initiatives
Participate proactively in team project initiatives. This may include leading specific projects or project elements
Provide case management for men referred to the MFC program, including: 
Comprehensive risk assessment 
Case management, supporting the principles of the MFC program 
Communication with Family Safety workers, where partners are engaged 
Monitoring ongoing risk and safety for the client and family group 
Assist men to make informed choices for themselves and support access to appropriate and relevant services to help them achieve their stated goals 
Deliver specialist advice / knowledge to external service providers in relation to the CALD and family violence sector 
Articulate and demonstrate engagement with clients with complex needs
Collate and enter data into inTouch software (IRIS) to support clear and concise reporting
Proactively coordinate engagement with clients at outreach venues to provide efficient and effective support
Undertake prescribed training and ongoing professional development
Embrace diversity, respecting and celebrating differences across our organisation and the wider community and respond to changing environments to better our communities
Contribute to the work of inTouch more broadly through provision of specialist advice/consultation to relevant projects/reforms
Support other team members in periods of high demand, during periods of absence and participate in project groups and attend events

Other duties as directed.
How to apply
As part of our screening process in support of the safeguarding of our clients, candidates will be required to complete a satisfactory National Police Check, Statutory Declaration where necessary, sign our Code of Conduct and complete a Working with Children Check.
inTouch has an Equal Opportunity Exemption (H143/2018) and requests applications from those who identify as female only. Candidates from culturally and linguistically diverse backgrounds are strongly encouraged to apply.
To apply, send a short covering letter explaining why you are interested in this position, attach your CV and a brief document (2 pages maximum) addressing the key selection criteria. 
There is no application close date and interviews will be held on a rolling basis, candidates are encouraged to apply at their earliest convenience. A detailed position description is available on our website www.intouch.org.au
Please send your application to recruitment@intouch.org.au using the subject line: Family Violence Case Manager to via Pro Bono.

Applications close on Interviews will be held on a rolling basis.
#PBA3
---
Please quote in application: Family Violence Case Manager – Motivation for Change: (Afghani Gr via Pro Bono Australia.
---
Profession: #Management, #Social_and_Support_Work
Sector: #Community_Development