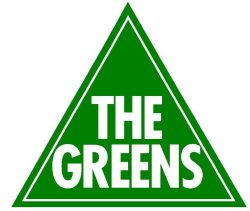 About the organisation
Organisation Name : The Greens NSW
Greens NSW is a political party based on four key principles: ecological sustainability, grassroots democracy, social justice and peace and non-violence.
We are proudly member driven - a grassroots movement of people with shared values, working together to create a fairer, more peaceful and sustainable society.
Greens NSW is also part of the Global Greens network, which includes around 70 Greens parties established worldwide. Find out more about the Global Greens at our Global Greens page.
We are committed to working both inside and outside parliament to create an ecologically and economically sustainable future, and a society that provides opportunities for all people as well as support for those who need it.
As well as representing constituents, The Greens speak on behalf of those who wouldn't otherwise get much of a say inside parliament: children, refugees, students, individuals and families living in poverty and, of course, our natural environment.
About the role
Job description
Position title: NSW State Election Campaign Coordinator
Primary location: Flexible. Primarily located in the Greens Glebe office. Some travel may be required.
Status: Full time, fixed term for a period after the end of the State Election Campaign
Remuneration:$90-$110k based on experience
Primary hours: Full-time (38 hours) + reasonable overtime with frequent evening and weekend work.
Position begins: As soon as possible
Reports to: Standing Campaign Committee (SCC)
ABOUT THE ROLE
As Campaign Manager you are responsible for leading the Greens NSW election campaigning for the March 2023 State Election. You'll be a strategist, a project manager and a diplomat. Each working day will be different: you'll be the contact for all local campaigns across NSW, responsible for leading and supporting each to meet our statewide goals; you'll recruit, train and manage a team of organising, media and communications staff and volunteers; you'll help coordinate the development of campaign materials; you'll work with and report to the Standing Campaign Committee, providing high-level strategic advice; you'll engage with the State Party Room and external bodies such as the Electoral Commission, suppliers and media; and more.
This isn't your average job. You'll frequently work evenings and weekends and you'll work with members and volunteers from all walks of life.
The successful applicant will share our commitments for a more sustainable and just world and will lead a positive culture for our campaigns, being sensitive to the mental and physical wellbeing of our staff and volunteers. You'll be 100% committed to the Greens charter and policies and achieving electoral success.
CORE RESPONSIBILITIES
Co-develop the Greens NSW (GNSW) election campaign strategy for success in the Upper House and Lower House, in partnership with the Standing Campaign Committee (SCC) and any other relevant staff or volunteers and in line with Party-identified election goals;
Co-develop and manage the GNSW campaign budget with the State Treasurer, Operations Manager, Fundraising Coordinator, SCC and any related persons in compliance with state election regulations
Develop the campaign communications strategy in conjunction with the SCC and oversee its implementation
Ensure the statewide campaign for Upper House candidates and the Lower House campaign committees meet the deadlines for nominations, materials production and booth rostering
Recruit, ensure training of, and manage campaign staff and volunteers, noting that ultimate HR responsibility rests with the GNSW Operations Manager.
Ensure coordination between the state-wide Upper House campaign and high-priority Lower House campaigns
Manage liaison with the other Lower House local campaign teams and candidates
Maintain a close working relationship with sitting Greens councillors, state and federal MPs
Foster a culture of collaboration, trust and wellbeing amongst campaign staff and volunteers, develop protocols to ensure the wellbeing of all campaign participants and work to resolve issues as they arise;
Other duties as required
(Further details in attached position description).
SELECTION CRITERIA
Commitment to the Greens 4 pillars of Ecological Sustainability, Grassroots Participatory Democracy, Social and Economic Justice and Peace, Disarmament and Non-Violence
Experience in a senior campaigning role, particularly on election campaigns
Understanding of and interest in the political system as a process for achieving long-lasting change
Demonstrated experience coordinating large-scale projects, working with a diverse range of stakeholders and working to tight deadlines in a fast-paced and dynamic environment
Strong rapport-building skills and relationship skills. You will need to effectively build and maintain relationships with internal and external stakeholders from all over NSW
Experience in building and managing teams to bring out the best in each individual, including paid and volunteer team members
Excellent written and verbal communication skills and producing communications for a wide variety of audiences
Demonstrated high-level strategic thinking, sound political judgement and the ability to work under pressure
An understanding of traditional, social and digital media
Outcomes driven
Not a member of another political party
DESIRABLE SKILLS
Experience and/or knowledge of fundraising
Experience of CiviCRM, Rocket and gVIRS systems
Experience and/or knowledge of digital campaigning
Experience developing and delivering training to a large audience
How to apply
To apply, please send a CV and cover letter addressing the full Selection Criteria (in attached position description) - max 2 pages.
#PBA3
---
Please quote in application: 2023 Election Campaign Co-ordinator via Pro Bono Australia.
---
Profession: #Consulting_and_Strategy, #Project_Management
Sector: #Consulting, #Government