Tag : Asylum Seeker Resource Centre
-
Friday, 17th June 2022
As director of advocacy and campaigns at the Asylum Seeker Resource Centre, Jana Favero is determined to keep advocating until people seeking asylum are treated fairly in Australia.
…
-
Tuesday, 14th June 2022
"If an opportunity presents itself and the time is right for you, go for it"
A packed crowd filled the room at FIA Conference 2022 to hear from three of the country's best young fundraisers
…
-
Tuesday, 30th November 2021
A new book from Black Inc. in partnership with the Asylum Seeker Resource Centre, Seeking Asylum: Our Stories,
captures the stories of those who have lived experience of seeking asylum.
…
-
Wednesday, 13th February 2019
Refugee advocates believe the success of the medical evacuation bill will be a tipping point for asylum seeker policy in Australia, after the opposition and crossbenchers handed
…
-
Wednesday, 6th February 2019
Refugee advocates have slammed a government proposal for an independent medical review panel to oversee transfers of asylum seekers, concerned it would still give bureaucrats
…
-
Tuesday, 9th October 2018
Refugee advocacy groups fear the health conditions of refugees and asylum seekers will deteriorate following revelations a vital health organisation is being ordered off Nauru.  
…
-
Friday, 24th August 2018
A group encouraging Australians to buy a potato to send to Liberal MP Peter Dutton's office says they will soon "wrap up the campaign", while aiming to raise $5,000 for refugees on Nauru.
…
-
The social sector has rallied behind refugees and asylum seekers in the wake of the Australian government's decision to strip up to 400 Australian-based asylum seekers of welfare… Tuesday, 29th August 2017
-
Monday, 26th June 2017
Omar Al Kassab is a Syrian refugee who escaped with his family to Australia, where he has returned to his studies, become a Scout leader and  an inspirational TED speaker. He is this
…
-
Tuesday, 16th May 2017
Asylum seekers on Manus Island must be brought to safety, according to not for profits speaking in the wake of reports that the more than 800 men have been told they must leave the Australian-funded
…

Get your biweekly dose of news, opinion and analysis to keep you up to date with what's happening and why it matters for you, sent every Tuesday and Thursday morning.
News categories
Featured suppliers
---
The Centre for Volunteering is the peak body in NSW promotin...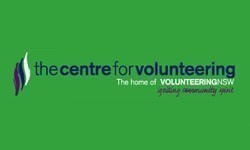 ---