Tag : Motor Neurone Disease
-
Monday, 23rd September 2013
Emma Collin has hit the ground running since taking over the reins of Parkinson's Victoria as CEO in May. She is this week's Changemaker.
Hard at work developing a Strategic…

Get your biweekly dose of news, opinion and analysis to keep you up to date with what's happening and why it matters for you, sent every Tuesday and Thursday morning.
News categories
Featured suppliers
---
The Centre for Volunteering is the peak body in NSW promotin...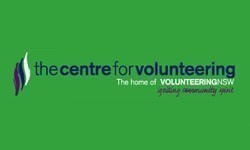 ---