Tag : The Power of Advocacy
-
Tuesday, 20th February 2018
Philanthropy is excited about the opportunity to achieve impact through funding advocacy, writes Krystian Seibert, the advocacy and insight manager at Philanthropy Australia.
…
-
Wednesday, 14th February 2018
There is a growing impetus for philanthropy to fund policy advocacy, according to a new report.
The Power of Advocacy, produced by Philanthropy Australia, makes the case for philanthropic
…

Get your biweekly dose of news, opinion and analysis to keep you up to date with what's happening and why it matters for you, sent every Tuesday and Thursday morning.
News categories
Featured suppliers
---
The Centre for Volunteering is the peak body in NSW promotin...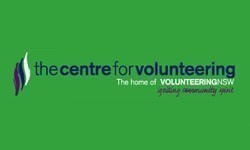 ---