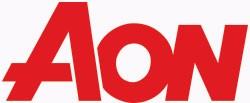 Contact
Name: Gavin Deadman or Jamie Quinn
Position: NFP Director and NFP Client Relationship Manager
Phone: 1800 123 266
Fax: 02 9253 7001
Email: au.nfp@aon.com
Description
Aon are an insurance broker, with a dedicated NFP team able to assist you with organising the right insurance for your organisation and be your advocate in the event of a claim. We're the approved insurance partner for Volunteering Australia, Community Transport Organisation and the NSW Council of Social Service.
About us
At Aon, our dedicated NFP team work as your insurance advocate.
We listen to you, answer your questions, help ensure you get only the insurance you need and for the best price and will assist you in the event of a claim.
We're currently the approved insurance partner for key associations in the NFP, Community Organisation and Charity sectors including; Volunteering Australia, Community Transport Organisation and the NSW Council of Social Service.
We offer a true industry focus, genuine expertise and a market-leading educational programme for NFPs. Our service focuses on quality conversations that are delivered with a proactive, can-do attitude and a tailored insurance offering that meets the needs of your organisation.
Why choose Aon?
The Insurance Puzzle Solver©. A unique online tool which Aon has created to help NFPs identify the insurance covers they need, and apply for only those covers, quickly and easily online. Plus, on these forms, Aon have added handy, simple explanations for the often tricky-to-understand insurance questions.
Approved by leading NFP associations – VA, CTO, NCOSS and the ANCA.
We have the only dedicated NFP insurance team in Australia. With 35 years of experience our team are experts in the NFP sector and will talk you through the risks and insurance options.
Specialist, innovative and tailor-made solutions that help ensure your NFP is covered in the event of a claim.
Comprehensive educational program designed to help NFPs better identify, understand and mitigate their risks.
Ability to source great prices which means big value and cost savings for your NFP organisation.
Our insurers are all APRA-approved.
Visit: aon.com.au/nfp
Phone: 1800 123 266
Location: Australia
To find out more about our products & services click here, or click through to the Products & Services tab
In 2015, our Not for Profit customers rated their satisfaction with our insurance offering. Notably, satisfaction with our cover options was rated at 98%, pricing at 91% and service at 91%.
In 2016, we want to make sure that your organisation continues to receive the right cover, and exceptional service when you discuss your insurance requirements.
Products and services
We help cover all the NFP essentials.
These options include but are not limited to:
Public and products liability – If third parties suffer an injury or property damage as a result of your organisation's activities, we can help to ensure that you, your employees and your volunteers are protected in the event of a claim.
Professional Indemnity – This cover helps protect against legal costs and claims for damages to third parties arising from an act, omission or breach of professional duty in the course of your organisation's business.
Voluntary workers personal accident – Age is no obstacle to volunteering, so we've made sure it's no obstacle to your insurance. We offer policies with no age limit, so your volunteers are covered – no matter how old they are.
Protector (Association) Liability – This covers your organisation's directors, officers and bearers against legal obligation for actions arising from their duties. It also protects your organisation against alleged wrongful acts, and extends to employment practices liability and fidelity.
Owned motor vehicles – Comprehensive motor cover protects your organisation's vehicles, including leased vehicles.
Non-owned motor vehicles – This covers loss of excess, no claim bonus and hire costs for vehicles not owned by your organisation (such as vehicles owned by volunteers, while being used on behalf of the organisation).
Property and crime – We make sure you're covered for loss, theft or damage to items that generally do not leave your premises. Although, if certain items do need to leave the premises, we can ensure they're covered too.
Employment Practices Liability – Automatic cover to help employers reduce the risk of potential cost of claims taken against them as employers.
Defamation – Cover for unintentional defamation. This policy also covers for unintentional infringement of copyright, plagiarism, trademark, design or patent.
Examples of work
Approved by: Council of Social Service of NSW (NCOSS)
"NCOSS has worked with Aon since 2004 as our approved insurance broker, because of their reputation and reliability. Aon's service team takes the time to understand every organisation's needs. NCOSS"
Approved by: Community Transport Organisation (CTO)
"Aon is the preferred broker of the Community Transport Organisation. Their policies are made specifically for our line of work and we recommend their insurance to our members. CTO"
Approved by: Australian National Choral Association (ANCA)
"ANCA is proud to partner with Aon, as our chosen insurance broker. Aon understands the needs of our members and is able to provide policies that meet the insurance needs of choirs, conductors, performers and educators. – ANCA"