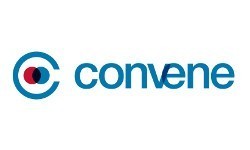 Contact
Name: Samantha McGregor
Position: Director of Sales in Australia
Phone: +61 0431 395 477
Description
Azeus Convene is a user-friendly, efficient suite of mobile and web-based board meeting applications that streamlines your organisation's board meeting processes by providing directors easy and secure access to their board papers — anywhere, anytime, while giving administrators an efficient solution to prepare and manage board meetings.
About Us
Azeus Convene is an electronic board portal and paperless board meeting software for iPad, Android, Windows, Mac and Web. It enables corporate administrators and board directors to share and communicate via a central platform of documents and meetings. Convene streamlines the board meeting processes and reduces risk by providing business leaders easy and secure access to important board information and materials anywhere anytime. Convene is selected by banks, governments, FTSE 100 & Fortune 500 companies, and private organizations in over twenty countries around the world.
For more information, visit http://www.azeusconvene.com/board-portal.
Products and Services
Azeus Convene Board Portal
Features
Convene is a paperless boardroom solution for iPad, Android, Windows, Mac and web that helps streamlines the entire board meeting process with these powerful features.
Annotations
Private and public freehand, highlights, and notes
Access anywhere
Access documents and meetings on the go
Instant distribution
Distribute agenda, documents and updates with just a single click
SharePoint integration
Document integration with SharePoint (On-Premise / Online – Office 360)
Presenter mode
Synchronized page viewing and annotations
Cross-platform
Access and meet across iPad, Android, Windows or Mac
Meeting management
Schedule and update meeting information and auto-notifications
AD / LDAP integration
Account integration with Active Directory and LDAP
Whiteboard
Brainstorm and discuss on whiteboards
Offline viewing
Download meetings and documents for offline viewing
Document management
Drag & drop upload of documents and files with versioning support
Box & Dropbox integration
Access files from Box / Dropbox and use them for meetings
Laser pointer
Direct attention with the laser pointer
Local & remote
Join meetings via local WiFi or remotely via internet
Export PDF
Export annotated documents as PDF for record keeping or sharing
Hosting
Hosted service (cloud) or installed on-premise
Examples of work