Contact
Name: Blick Creative
Position: Account Management Team
Phone: 03 9482 7077
Fax: 03 9482 7022
Email: info@blickcreative.com.au
Description
Blick is the creative agency of choice for Australian not-for-profits.
About Us
Blick Creative is a creative agency with a strong focus on visual design.
We're committed to the interests of not-for-profit organisations and boast an impressive client base which includes: Berry Street, Cancer Council Victoria, The Reach Foundation, WaterAid Australia, Cabrini Foundation, Plan Australia, Wesley Mission, National Stroke Foundation, and UnitingCare, among many others.
We have a proven track record for producing original marketing and communications collateral that is full of life and purpose, whether in a traditional or digital format.
Drawing on 10+ years of experience, we deliver a personal and project-specific service; driven by responsive Account Managers who ensure our valued clientele receive exceptional results – on time and to brief.
Want to know more? Please get in touch with us via phone, 03 9482 7077 or email, info@blickcreative.com.au
We welcome the opportunity to assist in your marketing and communications strategy. Please don't hesitate to submit our request for quote form and one of our Account Managers will be in touch
Products and Services
Communicate your message with Blick's purposeful design. Our creative graphic design solutions give your marketing campaign and materials the look you need to stand out.
Great design, superb client service and logical planning, all under one roof. We create easy to navigate sites with your audience at the centre of every design decision.
Ensure your website's top ranking in the search engines with good Search Engine Optimisation (SEO). From build SEO, organic SEO to Pay per click (PPC) advertising, Blick's website designers and SEO specialists will get you moving up the ranking ladder.
Dramatically increase your reach online with the latest digital marketing tools available, from social media to eNewsletters, email invites, surveys, banner ads or a full campaign.
Unify your brand and communicate the right message to the right audience with Blick's marketing and strategy advice.
We offer a huge range of printing services. With our meticulous attention to detail we'll oversee the whole process, from screen to distribution.
Blick's experienced photographers make great images to enhance your campaign or communications strategy. We offer photography services in Blick's own studio or at your work, location or event.
We get results in any medium, from web to print and digital, and work with you on direct marketing, editorial, case studies, style guides, proofreading and more to target your chosen audience.
Examples of work
Healthy Together Achievement Program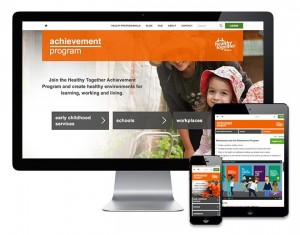 As a critical inititative by Healthy Together Victoria, the Achievement Program provides holistic health education and accreditation for early childhood services, schools and workplaces throughout Victoria.
Completed for:
Cancer Council Victoria
Centre for Excellence in Intervention and Prevention Science (CEIPS)
Re-Brand of Eight Libraries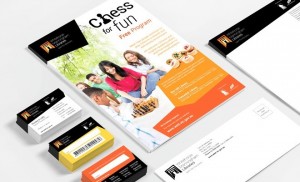 The Whitehorse Manningham Regional Libraries provide public library services to the City of Whitehorse and City of Manningham. The government organisation consists of eight branches across the north-eastern suburbs of Melbourne. Blick was enlisted to design a new logo that reflected the organisation's role in attracting diverse clientele and providing spaces that stimulate discussion, debate, learning, knowledge and creation.
Completed for:
Whitehorse Manningham Regional Libraries
Reaching the Young (& Young at Heart)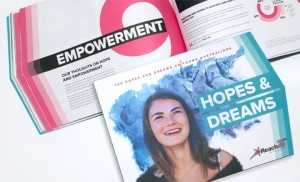 Blick has a long-standing relationship with The Reach Foundation, a not-for-profit organisation that helps young people realise their potential and lead happy, fulfilling lives. Their work aims to empower youth so they can meet life's challenges with resilience, health and positivity.
Completed for:
The Reach Foundation
Gender & WASH Monitoring Tool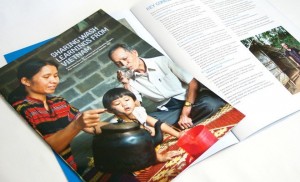 Plan International is a not-for-profit organisation focused on helping vulnerable communities located in remote, marginalised areas. The Gender and WASH program was developed to improve water, sanitation and hygiene, as well as gender-based inequalities in targeted areas.
Completed for:
Plan International – Plan Australia and Plan Vietnam
Circus Performance Marketing Collateral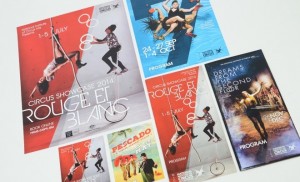 The National Institute of Circus Arts (NICA) is a not-for-profit organisation that offers Australia's only tertiary qualification in circus arts. It attracts applicants from all over the world and is recognised for its innovative and imaginative circus training programs.
Completed for:
National Institute of Circus Arts (NICA)
Inclusive WASH Program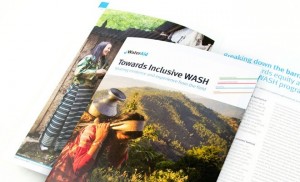 WaterAid Australia helps some of the world's poorest people gain access to safe water, hygiene and sanitation. The inclusive WASH program provides partners and practitioners with the teachings required to effectively implement various WASH projects.
Completed for:
WaterAid Australia