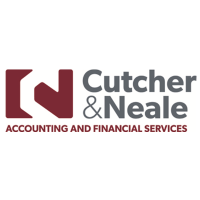 Description
Specialists in auditing, accounting, and financial services in the Not for Profit sector.
About Us
At Cutcher & Neale, our success is grounded in the traditional values of absolute integrity, personal service and professionalism coupled with innovative thinking.
Established in 1953, we are now ranked as one of the Top 40 (by revenue) accounting and financial services firms within Australia.
Based in the Newcastle CBD, the firm is comprised of seven partners and over ninety staff. To cater for our rapidly growing client base, we also have an office in North Sydney. Our passionate team of auditing and accounting professionals are dedicated to bringing the highest standard of service to our clients.
Mark O'Connor, is Partner in charge of our Assurance Division and heads up our NFP team.
From years of experience, Mark and his team know the challenges facing NFPs. Those challenges are now being compounded by some of the most significant reforms in the history of the sector.
We believe that now more than ever it's important to have a NFP specialist on your side. For more information, click here to contact Mark O'Connor for a no obligation discussion.
If you would like to see more of Mark's thinking in regards to NFP, Click here to download a copy of our NFP Focus newsletter.

     Like us on Facebook
Products and Services
Our team provides advice and consultation in all key areas affecting NFPs including:
Funding acquittals
Financial report audit
Deductible Gift Recipient registrations and requirements
Charitable Fundraising requirements
Tax exemption and GST treatment
Fringe Benefits Tax and Salary Packaging
The Incorporation of charitable organisations
Risk assessment, monitoring and management
Corporate governance issues
Examples of work
Our clients include organisations in areas of Aged Care, Disability, Community Services, Immigration, Training and Education.
We'd be delighted to provide references attesting to the quality of our service on request.