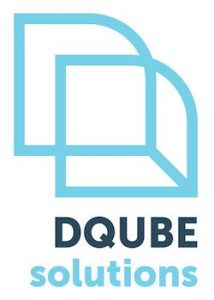 Description
We specialise in data solutions consulting and IT professional services. We believe the right data, in the right hands, is a purposeful thing and empowers people to make a difference.
About Us
From simple data collection for social research or campaign/programme evaluation, through to complex information system projects, we act as your collaborative partner – leveraging our broad IT experience and strong communication skills to deliver the insights you need.
We use a technology mix, including working with your existing business systems, and we provide highly-personalised consulting services to develop efficient and effective IT solutions that meet best practice.
Drawing on our significant industry experience specialising in data collection, reporting and information systems, we work closely with you to not only capture data but to make it meaningful and actionable.
Making societal difference and deriving public value from our work are important to us. Hence, we always value quality over quantity, ensuring we deliver brilliant, professional work that entices clients to continue partnering with us.
DQUBE Solutions is based in Melbourne and Sydney, and we work with clients nationally. To find out more about us, please also refer to our website. We'd love to hear from you and chat about how we can help.
Melbourne office:
Level 21, 567 Collins Street VIC 3000
Tel: +61 3 9005 6899
Sydney office:
Level 10, 20 Martin Place NSW 2000
Tel: +61 2 8003 4899
Products and Services
Do you have a burning question you want answered? Or just need some help to assist with your research requirements? Our extensive data collection experience includes:
Community awareness and attitude surveys
Campaign tracking and evaluation surveys
Client outcome tracking and modelling
Complementing our data collection capabilities, interactive dashboards make data easily-digestible, meaningful, and actionable. Our dashboard reports can:
Highlight important facts and figures on a single page
Help you keep on top of your KPIs
Enable you to make evidence-based decisions for a positive outcome
Collaborating closely with you, we can also provide data solutions consulting to support your team or tailor an IT solution to match your specific requirements – including developing any necessary documentation as part of the process.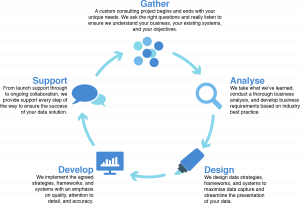 As part of our consulting services, we have also worked with organisations to provide senior stakeholders with independent and objective advice, and have undertaken:
IT project management
Vendor management
RFQ development and procurement management
Examples of work
"Ed has strong IT project management skills. At ORIMA Research, Ed successfully managed the implementation of key IT solutions for the company, including data collection, online dashboard and financial reporting systems. In delivering these projects, Ed worked effectively with a range of internal and external stakeholders and was adept at ensuring efficient and timely development and deployment."
Szymon Duniec
Managing Director, ORIMA Research
"Ed is a particularly capable manager of information, systems and people, who delivers great business outcomes. He has worked for me to rationalise platforms to establish and run less complex, more effective and agile systems that delivered at so many levels. He works well with people and is delight to work with. I would have him on my team again."
Tony Nippard
Board Director and Member Governance and Audit Finance & Risk Committees, Neami National
Related news