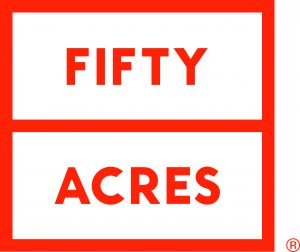 Address
99/44-46 Macquarie Street
Barton
Australian Capital Territory 2600
Website: www.fiftyacres.com
Contact
Name: Jo Scard
Position: Managing Director
Phone: 0457 725 953
Email: jo@fiftyacres.com
Description
We believe in doing great work, for good. And have the expertise, creativity and insight to get results.
About us
We offer genuine integrated communications solutions. We're Australia's only for-good agency delivering strategic communications and engagement services, from strategy to rollout.
About Jo:
As the Founder and Managing Director, Jo Scard leads the team at Fifty Acres and is involved with all projects offering her insight and highly sought after strategic counsel.
Jo has over 20 years' experience in communications, corporate and political advisory roles, and journalism making her one of Australia's foremost strategic advisers. A respected former journalist in the UK and Australia, Jo has worked with ITV, Associated Press, Seven Network, SBS, ABC and Fairfax. A trained lawyer, she is a Member of the NSW Council of the Public Relations Institute of Australia, and on the Boards of the Human Rights Law Centre National Justice Project and Hockey ACT.
Jo started Fifty Acres over eight years ago because she wanted to create an agency that supported flexible work and that was motivated by strong values and work in the for-purpose sectors.
Products and services
We offer:
Strategic Communications
Advising on everything from what you say, to how to say it, and who to.
Government Relations
Helping you build meaningful relationships with political influencers and make the change you want – from strategy to messaging, submission and policy advice writing.
Stakeholder Relations
Everything from identifying partners, to mobilising coalitions.
Campaign Development
We deliver genuinely integrated campaigns, covering all platforms and reaching all audiences, from strategy design to rollout.
Community Engagement
We love to get out into the community and find out what matters most to your audiences. This helps to identify concerns and maximise opportunities for your projects.
Social Media Management
Delivering branding, creative content, tailored video, paid and organic campaigns.
Media Relations
Targeting the right journalists to reach your audience.
Workshops and Training
Planning and rolling out events end-to-end, we deliver everything from intimate morning teas in parliament to large-scale media events and activations.
Content Creation
Producing all kinds of content, for online and offline channels and all types of collateral.
Video Production
Producing quality content for online and offline audiences, including storyboarding, filming and post-production.
Creative
Everything from branding, digital and web design, and creative for online and offline channels, including for integrated campaigns and social media.
Event Management
We can oversee all aspects from invitation to bookings and provide support on the day
Examples of work