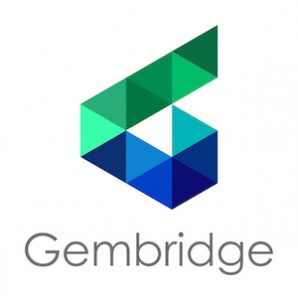 Description
Gembridge is an executive search & recruitment firm focussed on the for-purpose sector – NFP Leadership, Fundraising & Philanthropy. Gembridge is a Certified BCorp and partners with organisations that make a social and/or environmental impact.
About us
Gembridge is an executive search & recruitment firm specialising in the for-purpose sector. Gembridge is a Certified BCorp and partners with organisations that make a social and/or environmental impact. We manage recruitment assignments across leadership, corporate services, fundraising, philanthropy, advancement, marketing, communications & operations.
Gembridge services Australia-wide and connects with a diverse network of clients and candidates across medical research, health, advocacy, social enterprises, education (independent schools and tertiary), arts & culture, sport & recreation, animals, environment & sustainability, welfare, faith-based organisations, philanthropic foundations, membership groups, peak bodies, BCorps, and more.
Products and services
Executive Search & Recruitment in the 'For Purpose' Sector
Permanent Recruitment 
Do you need to add new people to your team in an ongoing capacity? We use progressive recruitment processes and assessments together with curiosity, sound judgement, 'out of the box' thinking, genuine interest, and NFP industry knowledge. 
Fixed Term Contract Recruitment
Do you need additional people in your team for 3 months, 6 months, 12 months? Gembridge can help with recruiting people for interim roles, additional resources for projects or ad hoc requirements, family leave placements, etc.
We strive to understand….
The Organisation
The people, its culture, structure, challenges, opportunities, mission, vision and goals. 
The Role
What is required? What are the challenges and opportunities? How is success measured? What is the potential for career progression?
The Candidates
Aspirations, goals and objectives. What motivates you? What do you need to be successful? 
Gembridge manages permanent and contract recruitment at all levels. Click here for more information about what we do and the types of roles we recruit. 
Other Services
Consulting Services
We add value into the not-for-profit sector through tailored services including review and strategy of team structures, development of job descriptions and KPI's, performance reviews, induction programs and talent pipelines.
For more information, contact us on 03 8375 9661 or michelle@gembridge.com.au
Outplacement Services
Gembridge is here to help your organisation and employees during times of uncertainty, restructure, reallocation of resources and change through dedicated outplacement programs. We will work closely with all career transition participants to build confidence and job search tools with empathy, respect and industry knowledge of the NFP Sector.
Click here to find out more about our outplacement services and how we can help.
Examples of work
Gembridge works closely with 'for purpose' organisations that make a difference in our community including welfare, arts & culture, sport & recreation, education, health, medical research, advocacy, social enterprises and membership groups.
We manage permanent and contract recruitment at all levels, including Chief Executives, Directors, General Managers, Leads, Managers, Team Leaders, Specialists, Generalists, Co-ordinators and Officers. 
Some of our clients include: Brotherhood of St Laurence, The Alfred Foundation, Asylum Seeker Resource Centre (ASRC), Guide Dogs Australia, Peter MacCallum Cancer Foundation, FightMND, Animal Management in Rural and Remote Communities (AMRRIC), Bowness Family Foundation, Dementia Australia, Social Ventures Australia, Strathcona Baptist Girls Grammar. 

Testimonials 
"Building a successful fundraising team relies on the quality of staff and the recruitment process. I have always believed in a thorough process to ensure the best fit for both the organisation and for the candidate. I've been fortunate to work with Michelle Varcoe from Gembridge over a number of years who has undoubtedly helped me recruit a number of high performing team members. Michelle goes that extra mile to find the best short-list of candidates that not only fit the role brief and our team culture, but also meet my high expectations. Michelle delivers results, has integrity and keeps me informed across the entire recruitment assignment. Her extensive knowledge and networks across the fundraising and the not-for-profit sector clearly play a role in her success. I highly recommend Michelle and the Gembridge team." – Carl Young – Philanthropy and Fundraising Director, Peter Mac
"Michelle's professionalism and integrity is second to none. Gembridge have successfully worked alongside us to produce stellar candidates and place staff that both personally and strategically align with our vision and passion. I cannot recommend Michelle and Gembridge more highly." – Karen McComiskey, Head of Fundraising, Brotherhood of St Laurence

"Michelle has done an outstanding job recruiting and placing our two most recent hires – Gifts in Wills Manager and Fundraising Specialist. Michelle's passion, deep sector knowledge and insights gave me confidence from the outset that she would secure exactly the right candidates – and she hasn't disappointed! Michelle is a consummate professional who has helped The Alfred Foundation build a stellar team. She's bright, friendly and knows her stuff – highly recommended." – Patrick Baker, Director The Alfred Foundation
Click here to read more testimonials about our work.