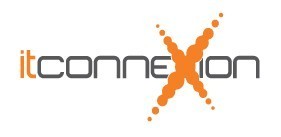 Description
itconnexion provides quality IT services to the Not for Profit sector, including helpdesk, onsite support, consulting, server upgrades, disaster recovery, cloud computing, websites & more.
About us
Our focus is your organisation. Operating since 2003, our large team of friendly and professional full-time staff have years of expertise and focus on your business and your needs to make sure that you get the results and services that you demand.
We pride ourselves on delivering discounted, responsive and reliable IT support to our Not For Profit clients.
Please view our video:
Products and services
IT Support Plans
Our IT Support Plans have been designed to lower your IT costs while making your Network run faster. Choose from our range of IT Support Plans that best suit your organisation. itconnexion offers a FREE 1 hour IT consultation, so you can explore the benefits of outsourcing your IT with us, such as Unlimited Helpdesk hours, Onsite Visits and 24x7 monitoring.
Cloud Services
Cloud Computing has the potential to revolutionize the way you purchase and leverage technology. There are thousands of companies all over the world who have successfully migrated to the cloud resulting in significant cost savings, new and improved technology, and higher business efficiency.
itconnexion can assist you with:
Microsoft Office 365
Hosted Virtual Servers
Google Apps
Hosted Desktop
Cloud Backup
So is your business ready for the cloud? Download our FREE Cloud Computing Guide now, or call us today on 1300 89 22 00 to discover how your business can benefit from cloud computing..
Software Solutions
Itconnexion not only have a IT support arm of the business but we also have onsite a dedicated software team that can help your organisation with.
Design and development of unique websites
Designing and implementing a tailored Company Intranet
Mobile Sites and Apps
Examples of work
Examples of our client testimonials can be found on our website.