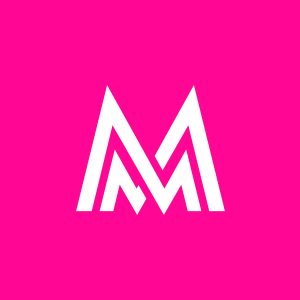 Description
Digital marketing for people who make the world a better place. Make an even bigger impact with high-quality social media and content marketing, Facebook & Google Ads and beautiful websites.
About us
What We Do
We are a digital marketing agency that gives nonprofits, charities and social enterprises the tools they need to succeed online. Whether you want to increase awareness, get more donations, streamline operations or solve problems, our creative team is here to help.
Why We Do It
After 5 years as a successful agency in the corporate sector, we found it unfulfilling and wanted to work with people who align with our values. So, we transformed our entire company to help amazing for-purpose organisations like you!
Our passion is using our skills to build a kinder, happier and more sustainable future. If you have an amazing mission but not enough people know about it, we have a very experienced team who can help you get it out there.
How We're Different
Care: We work with people who tackle important problems that we believe in. Our team genuinely cares about your mission, and works incredibly hard to help you see it through.
Passion: This isn't just work for us. We sponsor 7 animals, 1 teenager in Africa, take on a pro bono project for a social cause every quarter and plant 50+ trees on behalf of every client.
Value: We overdeliver and provide impressive value for money. We aren't a big corporate agency, we are a boutique team of passionate specialists who can execute at a very high level without stressful costs or long-term contracts.
Our Social Impact Initiatives
By working with us, you'll be choosing a socially-conscious company. Our agency:
Donates 5% of profits to charity.
Plants 10 trees a month for every
Completes 1 pro bono project per quarter.06
Ready to make a splash? Let's chat!
Products and services
How We Help
Our marketing team can help you make an even better impact by…
Building awareness and followers with social media and content.
Increasing donations with creative fundraising campaigns and strategy.
Taking marketing off your hands and giving your more breathing room.
Giving you the digital tools you need to succeed on your mission.
Our Services
Social media marketing
Facebook and Google ads
Website design and development
Graphic design
Copywriting
Email marketing
Video editing
The Whole Shebang
If you need all of the above, we can provide you with your a team of 6 trained marketing professionals for less than the cost of one in-house employee. For info, send us a message or visit https://masteredmarketing.com/full-service
We offer a 5% Discount to Not For Profit, Government, Charitable and Community organisations!
Examples of work
Testimonials
We'd love to add you to our list of happy customers! Read 60+ five star reviews at www.masteredmarketing.com/testimonial, or just Google 'Mastered Marketing' for our Google reviews.
"Mitch and his team have been a huge help and contribution to get our project "Mission litter pick up " off the ground. From our first conversation Mitch was extremely professional and quick to produce whatever we needed in a very short span of time. Mastered Marketing has got our project to a massive head start and within a few weeks our project reached the Galapagos Islands! We sincerely appreciate your huge contribution to our project and are very grateful for all that you and your team at Mastered Marketing have done for us. I highly recommend Mitch for any design and social media marketing needs."
— Carolyn Vincent
"They absolutely smashed our launch campaign for Club Bunker out of the water. We exceeded our initial forecast due to his expertise with marketing our brand, and was available 24/7 for all of our annoying questions. They now manage our whole strategy from website, ads, social media, funnel, graphic design and more. We'll be life long customers!"
— Chris Shaw & Dale Brown
"Hiring Mastered Marketing to handle my social media and website has been one of the best business decisions I've ever made. I wake up every morning not feeling stressed because I know the advertising is in good hands.
When I tried doing it myself I thought "what the hell am I going to post". I need someone to understand the business like I do, who could handle this for me and suggest their own ideas. Now when I get emails  with a week of posts already planned, it's fantastic because I don't have to think about it.
Freeing up that time to focus on other things has allowed me to grow the business in other areas that needed attention, and I feel more confident that our team is going to do an amazing job.
Even little things like flyers and presentations, they make us look good across the board and it's so helpful. Couldn't be happier with the Mastered Marketing team, I'd recommend them to anyone and I'm excited to keep working together."
— Fabian Sanelli