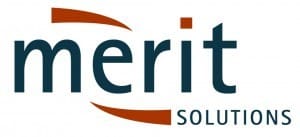 Contact
Name: Anne-Marie Carroll
Position: Managing Director
Phone: 07 3220 1166
Description
Merit Solutions is a specialist HR consultancy that works collaboratively with clients to provide professional, flexible & cost-effective services through organisational consulting, customised training, and recruitment options up to executive level.
About us
Merit Solutions is a Brisbane based consultancy that built its reputation by providing expert HR services to a multitude of values-based organisations.
We recognise the value of providing practical and professional support to busy executives and managers making it easy to recruit the right people, to provide learning and development support, and to create productive and high performing work places.
We specialise in:
Recruitment and Selection
–

We are acknowledged specialists and market leaders in recruitment and selection. We have managed significant recruitment processes for the not-for-profit sector acknowledging the unique needs of each organisation. Whether you need to fill a specialised role, a sensitive executive position, or run a high volume/bulk recruitment process – we have the experience, capability and the knowledge needed to find the right person to join your complex but rewarding organisation.
Learning and Development –
Our team have been engaged to design and facilitate a wide range of customised training activities. We bring significant experience in learning and development from practical management training, team leadership, communication, merit-based selections and productivity-based training.
Organisational Consulting –
We bring an eclectic mix of skills and experience that guarantees a thoughtful and well-founded approach to structures and change. We work from a strong ethical base which genuinely recognises the value of people even when difficult decisions need to be made. Our services range from HR policies and practices, organisational review & structures (including the development of role descriptions) and change management.
MISSION
Merit Solution's mission is to provide recruitment, selection, development and people-focused consultancy services to assist executives and managers to build an effective, productive and sustainable workforce.
We will strive for excellence in all aspects of our business and service delivery.
VALUES
We are committed to:
Flexible, responsive, professional service
Ethical practice
Strong focus on client outcomes
Maintaining ongoing client relationships
Compliance with privacy policies, confidentiality and the highest professional standards
Products and services
Recruitment
Full Service
Unbundled (including design and coordination)
Executive Recruitment and Search
Values-Based Recruitment & Selection Support
Organisational Consulting
Change Management
Organisational Reviews
Organisational Structures
Organisational Development
Role Descriptions
Learning and Development
Practical Management Training
Team Leadership
Performance Conversations
Merit Selections
Mindfulness & Productivity
Leadership Coaching
Action Learning
Not-for-profit organisations can access our services at reduced pricing through the following preferred supplier panels:
Local Buy BUS 234-0113 – Supply of Recruitment Services
QGCPO 878-13 – Provision of Professional Services
Examples of work
RECRUITMENT EXAMPLE
We have been delivering recruitment and selection services for more than 18 years, frequently engaged to assist processes from lower-level to senior executive roles; and bulk recruitment with short timeframes.
Bulk Recruitment Service  – Partners in Recovery North Brisbane
Engaged to recruit seven teams of two (each comprise of a Support Facilitator and Senior Support Facilitator) for seven different mental health agencies, spread across North Brisbane. Each team formed part of a larger network to enable close collaboration.
The process was designed to assess not only the capabilities of the teams, but to ensure their fit with the culture and values of each of the seven organisations.
Outcomes
Advertised on 4 major online job boards and 4 local newspapers.
275 applications received and assessed, 61 initial assessment interviews conducted, 61 work tests evaluated, 29 panel interviews, 54 referee checks completed.
All 14 roles successfully filled within 2 month timeframe.
Other recent full-service recruitment for our not-for-profit clients include program manager, quality manager, executive managers and chief financial officer.
ORGANISATIONAL CONSULTING EXAMPLE:
Implementation of new structure for a Northern Territory Not-For-Profit
Develop a "Road Map" for change, identifying key steps including Project Management, Program Transition Pre-Work, Workforce Transition Pre-Work, Stakeholder Consultation, Program Transition, Workforce Transition and Consumer Transition

Developed new role descriptions for 34 positions across the new organisation ranging from Administration Officers up to Senior Managers including various professional specialisations in health planning, marketing and communications, finance and contract management.
OUTCOMES:
Professional support for a smooth transition from a mixed delivery business framework to a fully contracted service delivery business model
Change management framework supported line managers in negotiating smooth transitions;
Roadmap ensured comprehensive, coordinated approach to all elements of transition to new business model, including stakeholder consultation and impact assessments.
LEARNING & DEVELOPMENT
In the last five years, we have run over 120 public and in-house training programs for more than 1400 participants. Our public workshops and seminars have attracted participants from Commonwealth, State and Local Government as well as GOC's, NGO's and NFP organisations.
EXAMPLE:
Managing Difficult Client Behaviour (Non-Government agency)
Staff of this organisation frequently need to deal with aggressive responses from members of the public who may be aggrieved as the result of their claim or their perceptions of the work of the Commission.  They wanted to provide some customised and targeted training for all staff of the Commission in Brisbane to develop their skills in response to these situations.

A 3-hour workshop was developed by our organisational psychologist, based on a clear understanding of the challenges that staff face, the range of scenarios that apply and to ensure organisational support for supportive mechanisms at an individual and a team level.
OUTCOMES
In course evaluations, 100% of staff rated the course presentation and facilitation as excellent or good.  They particularly valued understanding the "brain science", discussing diffusion and examples of calls, using the experience in the room and that the facilitator made it OK for everyone in the room to share their experience.
Follow up indicates that staff had taken the learnings back into the workplace and are supporting each other to apply new strategies.  We were then asked to provide delivery of the same workshop in four major cities across Australia.