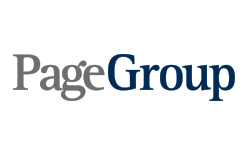 Contact
Name: Joss Godbold
Position: Regional Director
Phone: 03 9607 5658 / 0410 458 705
Fax: 03 9607 5666
Description
Michael Page is a leading professional recruitment consultancy specialising in the recruitment of permanent, contract and temporary positions on behalf of the world's top employers.
About us
PageGroup operates in more than 35 countries worldwide. First established in London in 1976, we've been bringing job seekers and employers together for more than 30 years.
We are listed on the London stock exchange and our turnover exceeds US$1 billion per year. We opened our first office in Australia in 1985 and currently have offices in Australia as follows:
Products and services
Our role is to work with employers and job seekers to facilitate a successful match. This can range from advising a global company on a candidate sourcing strategy to helping a job seeker find their dream job.
If you are a candidate please submit your CV. If you are a client, please request a call back.
We focus on recruiting for the following sectors:
Examples of work
CASE STUDY

RMIT contacted Page Executive to help them recruit a CEO for their new Online University, after using an established education based search firm had not yielded the desired result. PageGroup has been a preferred supplier to RMIT for many years, but this was the first executive search role they had offered us. The business had been running since November 2016 and was growing incredibly fast; too fast for them to realistically handle.
The key selection criteria included;
Experience within the education or start up sectors
Additional experience building teams and the online space was also going to be needed
A strong people leader that could not only build trust in the new entity but a culture that would thrive
Strong teamwork focus and an ability to contribute to the overall strategy of the operation
SOLUTION
The first issue was the immediate one, that RMIT Online needed a leader urgently as the interim incumbent was not coping. While commencing the retained search, Page Executive selected an Interim CEO (who started within just four days) to manage the day to day operations while the permanent search got underway.
Page Executive then utilised a range of methods to source the successful executive. These included:
Triggering the research function to conduct a global search across Australia, NZ, Asia, India and the UK
National referral networks were used from a multitude of relevant businesses to search suitable profiles
Full online and traditional advertising to get the role out to the passive executive market, utilising the AFR, LinkedIn, SEEK, Indeed and others to ensure full coverage
OUTCOME
Through an initial briefing, Page Executive placed an interim within four days that did such a good job at one point RMIT were happy to simply offer him the role. Through our recommendation, RMIT then interviewed our shortlist of eight individuals (50/50 gender split was also a requirement here), created within six weeks, and found an even better executive that was eventually offered the role.
This CEO has started and she continues the excellent work of the interim. RMIT were delighted with our interim solution, the search process and also the successfully appointed new CEO.
"I really appreciated Joss' proactive communication and strategic insights when interviewing for, and ultimately being placed in, my current role as CEO of RMIT Online. He was very focused on the right strategic fit for both RMIT and for myself as a candidate, which added enormous value to the process."
Helen Souness, CEO, RMIT Online
TRACK RECORD: A selection of some of our recent roles in C Suite and also the NFP and Public Sector is listed below:
| | |
| --- | --- |
| Position Title | Company Name |
| CEO | Forty Winks (Franchise Retail) |
| CEO | RMIT Online (Online Education) |
| CFO | Residential Tenancies Authority (GOC) |
| CEO | Think Procurement (FinTech) |
| Head of Commercial | UnitingCare Queensland (Health) |
| Multiple Roles | Law Institute Victoria (Member Association) |
| CEO | Ability Options (Not For Profit) |
| Head of Property | Monash City Council (Government) |
| Head of Digital | Yarra Ranges Council (Government) |
| Head of Facilities and Property | Sydney City Council (Government) |
Case Study – NSW Business Chamber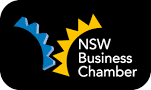 NSW Business reached out to Michael Page after a positive experience with a consultant in our sales division. They came to us to assist with recruitment of a Senior Marketing Consultant. NSW Business Chamber has been a client of ours for a number of years, since 2004.
Senior Marketing Consultant
The key selection criteria included;
Experience developing and executing marketing strategies
Hands on experience as well as being strategically minded
Additional experience across traditional and digital marketing
Experience working closely with sales teams to achieve business objectives
SOLUTION
The Senior Manager, Marketing Consulting was keen to get this person urgently to support her as she was not only doing her role but had also taken the responsibilities of this role on. After a full brief was taken from her both over the phone and in person we began the search.
Michael Page then utilised a range of methods to source the successful Senior Marketing Consultant.
These included:
Triggering the Research function to conduct a global search across Australia, NZ, Asia, India and UK
Detailed search on our database which holds over 90,000 candidate profiles
Using the effective method of asking for referrals. 'Good candidates know good candidates'
Full briefing, pre-screening, face to face interviewing and shortlisting.
OUTCOME
After a 7-day sourcing and screening process, a shortlist of three marketing professionals was presented to the client. The Senior Manager, Marketing Consulting was impressed with all three and requested to interview them all. She took two to final stage and made an offer to the best individual. The brief was given on September 1st and the NSW Business Chamber had a new Senior Marketing Consultant by 22nd September. It was a pleasure to work with them.
Case Study – University of Melbourne Student Union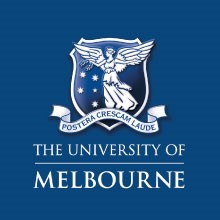 Consultant in Marketing – University of Melbourne Student Union (UMSU – Not-For-Profit)
UMSU are a Not-For-Profit which is run by students, for students at the University of Melbourne. They had never partnered with Michael Page before, but had been struggling to recruit a Fundraising role for a number of months. They were recruiting for a highly important, newly created role, in order to raise money from corporate sponsorships. The consultant at Michael Page Marketing approached UMSU to offer her assistance and placed the role successfully within 24h.
The key selection criteria included;
Solid understanding of Fundraising
1 + years' experience in a NFP
Ability to build strong working relationships with stakeholders in a complex work environment
Experience across corporate sponsorships/partnerships or donor relations
Immediate start
SOLUTION
As this was a pivotal role which had been advertised on SEEK for over a month, UMSU needed to on-board this person with speed and quality. UMSU worked with Michael Page Marketing on an exclusive basis, and selected a working interview solution. A working interview means that the candidate has already been interviewed by Michael Page, and treats their first day at UMSU as an interview to save the client time.
This was a successful solution due to the fact that:
The recruitment consultant specialised in Temporary Solutions at Michael Page
In advance, the temporary recruitment consultant specialist had covered the NFP fundraising market for top talent and had created a network of candidates who were immediately available
They did this by utilising referrals and networks and searching across the Michael Page Database in advance
Consultants are therefore able to fill roles within 24-48 hours
The consultant put forward the best candidate in the market who was available to start the next day
OUTCOME
The candidate was successful in the working interview and has made a significant impact to UMSU's corporate sponsorship fundraising stream. The candidate is working in the role for 5 months, which provided UMSU time in recruiting the perfect permanent candidate.
We have continued to work closely with UMSU and are a trusted recruitment supplier.