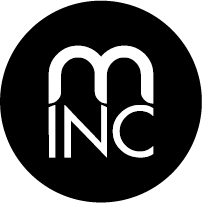 Description
Minc Marketing is a customer focused agency. We brainstorm fresh ideas to promote your charity, and generate the word-of-mouth publicity you're looking for.
About us
In addition to a huge range of off-the-shelf products, we also specialise in coming up with unique solutions to meet your brief – But that's not all! Minc believes in full partnership. When you choose Minc, we will give back in return, sometimes even donating movie theatre screenings, gold glass tickets, attending events or volunteering our time.
Products and services
We all understand that promotional products are key to generating business, but no one has time to organise them.
At Minc Marketing, all you need to do is tell us what you'd like to achieve, and we take care of the rest whether its a basic product or something custom made.
In line with your objectives, our creative expertise and marketing experience will create a promotional product tailored for you.
We research your business and analyse your target market, delivering outstanding results in a fun and creative way.
From Eco cups with logos to bespoke products, the team at Minc Marketing can do it all!
Bespoke Product Design
Sometimes you just can't find that special product for that special brief off-the-shelf. That's why we pride ourselves on delivering unique custom made products from concept to creation just for you!
Product Sourcing & Testing
You can trust us – with years of experience sourcing high quality products and integrating quality control into our processes, we know what needs to be done to ensure our promo products are safe and up to standard.
Inhouse Graphic Design
We love creating masterpieces – if you haven't got a designer available to work on a promotional project, we're here to help you create that visual magic with our inhouse design services.
Order Management & Fulfilment
We don't just look after the creative side of things – we can also handle the logistics and distribution. From mailouts to large scale deliveries worldwide, we'll look after it all with offices in both China and Australia. Let us know your requirements and we will make it work in the most cost effective way.
eCommerce & Merchandising
Minc has its own online platform for your merchandise. Your staff or clients can order online with facilities to order stock and track delivery. Think of it as your own online store! This service works hand-in-hand with our Warehouse Merchandise Program service.
Warehouse Merchandise Programs
Space can be a problem – so can pick and packing. Let us do it for you. We've got the space and staff to store and deliver orders as needed! Merchandise programs allow for you to reap the savings of bulk purchasing and also streamline your brand in the market saving you valuable time.
Examples of work
We live and breathe promotional products! Take a look at a couple of our favourite charity projects for Olivia Newton-John Cancer & Wellness Centre, Very Special Kids Merchandise & Blue Ribbon Foundation.