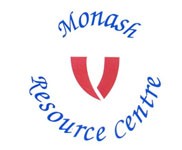 Contact
Name: -
Position: -
Phone: (03) 9562 0414
Fax: (03) 9562 0411
Email: mvrc@iinet.net.au
Description
MVRC is a not-for-profit organisation that provides an extensive volunteer referral service and programs for the aged, people with disabilities, and people from culturally and linguistically diverse backgrounds.
About us
Our volunteer information and referral service complements our direct client services which include:
Social Support Program
Comprising of a transport service for frail persons and various social groups for older citizens. These groups range from outings to a garden group, regular melody groups, shopping groups, and a regular men's luncheon group.
Senior Citizens' Register whereby contact is made with individuals on a regular basis and each resident on the register receives advice concerning safety in the home.
Social Support Group for aged Chinese residents living in the City of Monash.
Crimcheck
A website for electronic lodgements of police checks for Community Service Organisations
MVRC also offers regular training and workshops for volunteers.
Each year more than 1100 volunteers are placed to over 400 CSO's.
The choice is yours!! Volunteer work is an experience worth having…
Products and services
Examples of work