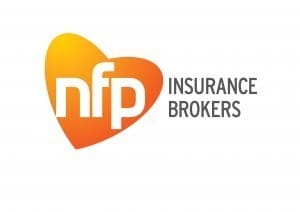 Description
At NFPIB we utilise our vast knowledge of the NFP sector to ensure that your organisation, its directors, employees and volunteers are properly protected…..and better still you can purchase the insurance online in a matter of minutes via our website at www.nfpib.com.au
About us
At NFP Insurance Brokers (NFPIB) our aim is simple … to provide Not-For-Profits and Community Service Organizations with a streamlined end to end process for purchasing their insurance, whilst combining comprehensive cover at a highly competitive price.
Better still, you can purchase the insurance online in a matter of minutes through our website: www.nfpib.com.au
Get a Quote and Buy Now
At NFP Insurance Brokers we offer instant online business insurance tailored to the requirements of Not-for-Profit Organisations with the following benefits:
It's Easy: Get your Quote and buy Online in a few minutes. Our online systems are designed to ensure that the hassle is taken out of the transaction to provide you with comprehensive cover and competitive pricing designed specifically for not for profit and community organisations.
It's Tailored: We have designed insurance policies, provided by top tier insurers at a highly competitive price. We continually monitor market movements in order to maintain the affordability of the covers.
We Support You: We have a select team supporting each of our online solutions, so that you can be sure that in the event that you require assistance, from changing your level of cover through to lodging a claim, our insurance professionals are ready to assist.
We are experienced: NFP Insurance Brokers is a Corporate Authorised Representative of Edgewise Insurance Brokers Pty Ltd. Together our insurance professionals have well over 100 years combined experience working for both local and global insurance brokers in Australia and overseas. We have access to all insurance markets locally and the Lloyds market in London via our international insurance affiliations.
Products and services

We understand what NFP organizations need and provide a range of cover that includes (but is not limited to):
Public & Products Liability:  to cover you for your legal liability to pay compensation due to injury to a third party or damage to their property in the course of carrying out your business.
One of Event Cover is also now available.
Events covered include Fundraisers, Stalls, Exhibitions, Conventions, Concerts and Plays
$10 Million & $20 Million Public Liability options for you to select
Voluntary Workers Cover: to cover the costs associated with bodily injury caused by an accident and suffered by volunteers doing voluntary work on your behalf.
Association Liability: to cover legal costs and damages associated with:
Third Party actions against your Directors or Officers for breach of duty in the management of your organisation;
Any actions taken by your employees or volunteers against you – e.g. Sexual harassment, unfair dismissal, bullying;
Theft of money or property by your officials, employees or volunteers;  and
Costs incurred by a professional (e.g. Accountant) in responding to a Tax Audit by the ATO or other Government Authority;
Professional Indemnity: to covers Legal fees and Damages payable for claims made against you as a result of a reach of professional duty, including claims due to any advice you provide, alleged errors & omissions or professional negligence.
Property/Contents Insurance: Covers one or more of the following:
Damage to your Building (if owned) and/or Contents;
Loss of Profits as a result of a Property Damage Claim;
Loss of Money;
Theft of your contents through Burglary
Glass Replacement; and
Damage to Business Property whilst out of the Office (e.g. Portable Devices).
Damage to Buildings and/or Contents: Covers the costs of replacing your Buildings (if owned) and/or your Contents if damaged as a result of a defined Peril – e.g. Fire, Storm Damage.
Business Interruption: Covers any Loss of Profits you incur as a result of a Property Damage Claim
Examples of work
Affiliations
Through our holding company we are a member of the following Industry Bodies and have direct representation on the National Insurance Brokers Association (NIBA) board.
As an equity partner of Steadfast, a group of more than 300 Australian Financial Service insurance brokerages operating across Australia placing more than $6.1b worth of premium into the insurance market, we have substantial buying power and flexibility when negotiating with insurers. The Steadfast Groups strategic partners include Australias largest insurers, direct access to the vast resources of Lloyds of London, and Financiers of insurance premiums.