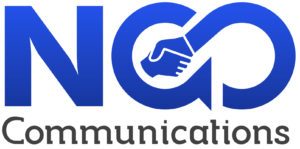 Contact
Name: Ben Graham
Position: Director
Phone: 0430 586 022
Description
NGO Communications is a marketing and promotional consultancy service, who specialise in the communications needs of Australia's NGO and Not-For-Profit sector.
About Us
Ultimately, NGO Communications exists to support NGOs and not-for-profits by creating clear, effective marketing and communications planning and production. In turn, this helps our clients continue their work to make the lives of their members and clients better.
We're here to help your business cut through a crowded industry, and reach your audience where it really matters.
Products and Services
We can support your team in these six key areas:
– Communications strategy and planning
 Creating key strategic documents outlining your organisations future approach to communication and marketing.
– Membership retention and acquisition
How to get members and keep them. NGO Communications can work with your organisation on membership retention and acquisition campaigns.
– Media relations
Getting you in the news. Creating media releases and managing media interviews.  Developing a journalist network for your organisation.
– Managing conferences and PR events
 End-to-end conference management including venues, conference program, speaker management, budgets, promotional planning and content development for your conference or PR event.
– Website, social media, publications and online content development
Management of website content management systems, curation of social media articles and daily account management, developing
– General communications consultancy to a particular business need
We work with you to create a communications and marketing solution to a specific requirement of your business
Examples of work
Project: New organisational website review and consultation. Social media article curation.
Organisation: Community Options Australia
"We asked Benjamin for his thoughts on our new website which was nearing the final phase of construction. I was impressed with his level of analysis and thoughts regarding the websites look, feel and usability. Benjamin was also able to provide his thoughts to us in a very time effective manner.
"He also created for us two months' worth of social media content which was of high relevance to our membership audience. We are a small team at Community Options Australia and social media while important to us, is often completed between tasks. Having this evergreen content ready to go has saved me and my team a lot of time and has resulted in our social media accounts being more engaging".
Jane Crowe – Executive Director, Community Options Australia
Project: Marketing strategy and creative creation
Organisation: The Co-operative Life

"Ben has been an invaluable help. Not only has he helped us get our marketing strategy off the ground, but he is also a great listener, an adept writer and has a talent for understanding the core of your business. Thanks Ben!".
Robyn Kaczmarek – CEO, The Co-operative Life