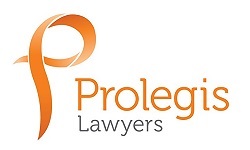 Address
Level 6, 75 Miller Street, North Sydney NSW 2060
And
Suite 534, 1 Queens Road Melbourne VIC 3004
Australia
Website: www.prolegis.com.au
Contact
Name: Jon Cheung
Position: Principal
Phone: 02 9466 5222
Fax: 02 89200545
Email: info@prolegis.com.au
Description
Prolegis Lawyers work exclusively for charities, other not-for-profits and philanthropists.
About us
Prolegis Lawyers was established in 2001. We exist solely to provide specialist legal services in relation to charities, not-for-profits and philanthropy.
Our clients include organisations and individuals directly involved in this work, as well as their other advisors, companies (public and private) and individuals who have an interest in the sector.
Our purpose is to help enable and accelerate the good work of the people and organisations who seek our services. We believe that the values of trust, humility, teamwork, reliability, service and honesty applied to a clear and compelling purpose make the world a better place.
Products and services
Our services include advice on:
Corporate regulation and governance
Constitution advice and formation
Charity endorsements
The application of tax law to charities and not-for-profits
Re-structuring, including mergers
Property law
Employment law and Discrimination law
Working with children issues, child protection, enrolment, disability management and duty of care
Dispute resolution and litigation
Examples of work
Our clients include:
Corporate and private foundations
Philanthropists
Local and international aid organisations
Churches
Schools
Community organisations
Sporting clubs
Cultural groups
Industry and professional associations
Disability services organisations