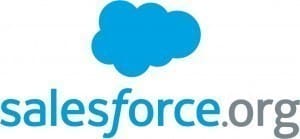 Contact
Name: Andrew Hill
Position: Account executive
Phone: +61 404 357 125
Email: ahill@salesforce.com
Description
With our 1-1-1 Model, we create impact throughout the global community to improve the state of the world. Learn how you can leverage this model to make a difference in your organisation.
About Us
Leveraging 1% of Salesforce's technology, people, and resources, Salesforce.org today is a self-funded social enterprise. We provide best-in-class technology to social impact organisations, helping them to operate better and achieve more. Our own technology proceeds help support employee volunteering, the provision of grants (e.g. to fund STEM education programs), youth workforce development, and the sharing of our 1-1-1 Model with like-minded businesses.
What is the 1-1-1 Model?
Salesforce.org is based on a simple idea: leverage Salesforce's technology, people, and resources to help improve communities around the world. We call this integrated philanthropic approach the 1-1-1 model because it started with a commitment to leverage 1% of Salesforce's technology, people, and resources to improve communities around the world. By encouraging and enabling companies to adopt the 1-1-1 model, Salesforce.org is helping to spark a worldwide corporate giving revolution.
Products and Services
Become a Connected Nonprofit with Salesforce for Nonprofits
Imagine a unified view of every interaction with clients, supporters, members, funders, volunteers and affiliates have with your organisation.
Salesforce for Nonprofits is the set of end-to-end solutions any nonprofit needs to become a connected nonprofit. Built for the social and mobile era, Salesforce for Nonprofits will connect your entire nonprofit— your partners, supporters, employees, and programs— so you can:
Raise More Resources
Communicate More Effectively
Engage and Strengthen Your Community
Deliver Better Programs and Services
Instant Insight Across Your Nonprofit
Download: Salesforce for Nonprofits Overview
Examples of work
Our team in Australia and New Zealand are really passionate in working with not for profit organisations to deliver results that matter and to enable them to achieve their vision.
Here are some of their stories.