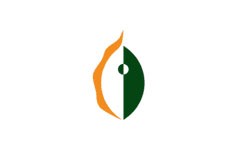 Description
The Boroondara Volunteer Resource Centre offers a range of services for volunteers and managers of volunteers.
About us
Individual volunteers
We offer a comprehensive range of services for both volunteers and managers of volunteers, including:
volunteer referral interviews
newsletters and email bulletins for both registered volunteers and member agencies
a library, containing information and resources relevant to the volunteer sector
information brochures
assisting volunteers who are on special unemployment schemes
training workshops for volunteers
volunteer recognition events.
We also offer services for people who are unemployed and for volunteers and staff working in Home and Community Care (HACC) programs. The Centre employs three staff and many volunteers also assist in the Centre.
If you are interested in voluntary work, talk with us or come and meet us at a volunteer referral interview and we will help find suitable volunteer work for you in the community.
Are you a not-for-profit organisation?
Membership of the BVRC is free and open to not-for-profit organisations that possess both public liability insurance and personal accident/injury insurance that specifically covers volunteers. We support our registered agencies in areas such as:
development of volunteering programs
promotional opportunities for member agencies, including the annual Boroondara Volunteers Expo held in March each year
network meetings, confidential advice, information and support for managers of volunteers
assisting with events and activities for volunteer recognition days
providing training to managers of volunteers.
The centre coordinates regular agency network meetings for people who manage volunteers. These meetings provide an opportunity to discuss programs, share ideas and work through relevant issues with their peers. Download notes from past meetings from the links below.
Products and services
Examples of work