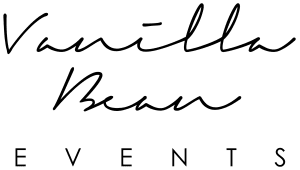 Contact
Name: Angela Trieste
Position: Director
Phone: 02 9712 3861
Fax: 02 94750133
Description
We are a premium Event Production agency with over 16 years experience in organising events for the NFP sector. Large or small events, we can arrange your whole event or just part of it, call us today.
About us
Vanilla Bean Events is a premium event production agency with over 16 years experience in delivering creative, strategic and tactical event management and event production services across Australia. Each event is designed with great attention to detail, catered to each client's individual needs.
Our expertise and passion is in fundraising events, both large and small. We understand the complexity and intricacy involved with organising such events; our impeccable track record will ensure your next event is a standout success.
We pride ourselves on our exceptional service, professionalism, relationship building, solutions based approach and creative flair. No big agency promises or inflated fees, just premium, hands-on, boutique service, delivering you the results you need.
To view some of our work or hear more about us, drop us an email or give us a call.
Charity Events:
Our specialty and expertise is in the organisation of fundraising events.
We know that when you are a charity, every dollar counts. Investing in an event can be high risk if you don't have the resources or expertise required to organise such a complex and highly detailed function. Charity events are very different to corporate or private events, we know this because we have over 12 years experience in organising fundraising events for the Not for Profit sector.
We have helped raise over $19.6 million for charities over the past 12 years. Call us today, we'll share our success stories with you and chat to you about how we can help you organise a highly successful and enjoyable event for your supporters.
VANILLA BEAN EVENTS
Director – Angela Trieste
Office Address: Studio 314, 49 Queens Rd, Five Dock NSW 2046
Phone (02) 9712 3861
Fax (02) 9475 0133
Mobile: 0413 11 77 37
Email: info@vanillabeanevents.com.au
Website: www.vanillabeanevents.com.au
Products and services
Vanilla Bean Events can organise all types of events, including intimate cocktail parties for 20 and large dinners for 1,000.
Our services include the organisation of:
Fundraising Events
Gala dinners
Cocktail Parties
Private Parties
Product Launches
Conferences
Corporate Events
Community Events
Christmas Parties
Award Ceremonies
Incentive Programs and much more!
Vanilla Bean Events can manage one part of your event or the whole
event, from conception to completion.
We can assist you with:
Venue management
Event styling and theming
Event promotional materials including design and printing
Audio Visual, Staging and technical production
Entertainment
Catering
Managing an organising committee
Sourcing and coordinating celebrity Ambassadors
Sourcing and coordinating volunteers
RSVP's and registration management
Event strategy and Consultancy
Travel and accommodation
Assistance with sourcing of prizes and auction items for fundraisers
Budget Management
'On the day' event management, staging and co-ordination
Examples of work