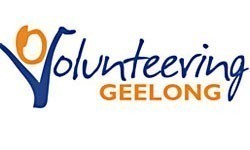 Address
87 McLarty Place Geelong Vic
Geelong
Victoria 3220
Contact
Name: -
Phone: 03 5221 1377
Description
Volunteering Geelong (previously known as the Geelong Volunteer Resource Centre), is an independent not-for-profit organisation that is committed to enhancing the quality of life in the community, through the promotion and support of volunteering.
About us
MISSION
Volunteering Geelong coordinates, promotes and supports volunteering in our community to enhance the quality of life for people within the Geelong region.
VISION
Volunteering Geelong is a dynamic, professional, customer focused organisation providing quality services within the community. The organisation has an outstanding reputation within the Geelong Region as the leading provider of volunteer services and information.
PURPOSE
Volunteering Geelong works with people (to facilitate opportunities for volunteering) and organisations (to assist the development and management of volunteering). The strategies will support the enhancement, promotion and importance of volunteering within the community.
For more more information about Volunteering Geelong's strategies and goals view the Strategic Direction 2009 – 2011 document.
GOVERNANCE
Volunteering Geelong is governed by a Board of Management with members representing community and corporate organisations and community volunteers. Current Board Members are;
President Dr Peter Smith
Vice-President Kristina Dimasi
Secretary Gail Rodgers (Manager, ex officio)
Treasurer Tracey Maconachie
Board Members
Anthony Aitken, Alan Climpson, Roger Hastrich, Jason McGregor, Frank Thompson, Simone Heidrich and Lesley Evans
In addition to our Board Volunteers, Volunteering Geelong has a team of 3 staff which includes Gail Rodgers, Gill Hunter and Alison Duff. There are also 8 Volunteers who perform a variety of roles within the office. Their generosity and willingness to help in whatever way they can for the benefit of the wider community is inspiring.
The Volunteer Team is;
Margaret Thorp, Kay Goldsworthy, Pat Welsh, Jan Oman, Phyllis Castle, Frank Thompson, Ray Lambart, Kevin James and Yvonne Coxsall.
Products and services
Examples of work