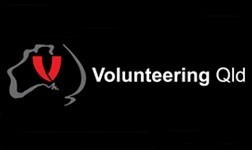 Description
Volunteering Qld works to encourage, recognise, promote and advocate for voluntary participation to benefit the individual and community.
About us
As an impact focused organisation for nearly 30 years, our efforts have benefited and have been appreciated by volunteers, community organisations, the general public, governments and the business community.
Our work has been instrumental in the conceptualisation and establishment of volunteering models that underpin the many contexts in which volunteering activities take place. This investment of trust remains an inspiration that sustains the work of our volunteers, paid personnel, the board and our supporters.
In 2010, the story of volunteering continues. New technologies, rapid social change and technical developments offer new opportunities for traditional and contemporary modes of engagement to intersect, weaving an exciting narrative of blurred boundaries and endless possibilities.
We help individuals who connect with the community by volunteering
We link you with community organisations and help you find interesting, meaningful volunteer opportunities.
We help community organisations and volunteers build their capacity to strengthen the communities they serve
We provide training and education. We share ideas and resources. Through our social engagement initiatives, we show the latest thinking and practice around different models of volunteer engagement.
We encourage collaboration and innovative volunteer practices
We create pathways for cross-sector and inter-agency partnerships. We believe in effective collaborations that add value, increase impact and foster a vibrant and sustainable volunteering future.
Products and services
Examples of work