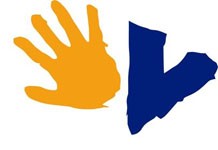 Address
Level 2, 491 King Street West Melbourne
Melbourne
Victoria 3003
Contact
Name: Vanessa Veldman
Position: Membership and Corporate Program Manager
Phone: 03 8327 8500
Fax: 03 8327 8599
Description
Leading the development of a collaborative, sustainable, thriving volunteering community and movement in Victoria
About us
Volunteering Victoria is the peak body for volunteering in Victoria. Through our leadership we will promote & build a vibrant, prosperous & strong volunteering community that is inclusive, respected & sustainable.
We focus on advocacy, sector development and the promotion of volunteering. Volunteering Victoria can help you:
Our members are volunteer-involving Not for Profit and community organisations. They represent a broad, cross-section that reflects the diversity of the sector. Commonwealth and state government departments, local governments, state peak organisations, local sports clubs and religious groups as well as those in health, arts, environment, Culturally and Linguistically Diverse (CALD), indigenous, youth, disabled, and aged care are represented in our membership base.
Products and services
Volunteering Victoria offers a range of services for both members and non-members including training and professional development, events, networking opportunities, special interest groups, advice on volunteering and volunteer programs and resources.
We also offer an affordable and professional Employee Volunteer service where we can help you find, book in for and manage an employee volunteering team opportunity, as well as consulting services, corporate events and workshops on volunteering. For detailed information please click here.
Examples of work
Please see our website for current activities.