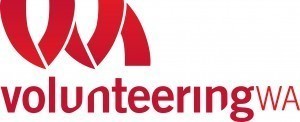 Contact
Name: -
Phone: (08) 9482 4333
Fax: (08) 9482 4334
Description
Volunteering WA makes a difference by connecting thousands of volunteers to many community organisations. We aim to build strong communities through volunteering and provide a range of resources, services and support so that people in Western Australia are aware of, and understand, the nature and scope of volunteer activity.
About us
Our Vision
Strong, connected communities through volunteering
Our Mission
Leading a collaborative volunteering effort
Our Values
We believe in the power of volunteering. We are inclusive, innovative and operate with integrity
Products and services
If you are interested in community service, please browse our 'Volunteers' section. You can search here for volunteer work and find suitable positions for long term or temporary volunteering, includingupcoming events. If you are an organisation or volunteer centre that uses volunteer help please take a look in our 'Agencies' section for volunteer recruitment and resources. Organisations can also subscribe to our e newsletters to receive monthly updates.
Examples of work
VIKTOR Online – VIKTOR Online is a web-based database designed to allow even the smallest regional Volunteer Referral Centre to fully participate in a national network of referral centres. It will allow any VRC to access all volunteer positions across the state and will track volunteer referrals and results. Rather than acting as a loose collection of individual centres, each offering a small number of positions, the VRCs will be able to work together to offer each potential volunteer a vast selection of possible positions.
Homeless Connect – The Homeless Connect Perth project is about providing a "one stop shop" of services to homeless persons or those at risk of homelessness by bringing together community groups, businesses and the three tiers of Government to provide services for a day.
Volunteers in Sport – In collaboration with the Department of Sport and Recreation, Volunteering WA created the Volunteers in Sport project. It is through the Volunteers in Sport project that we can provide you and your club or organisation with free assistance with all aspects of volunteer management, including recruiting, retaining, rewarding and managing your volunteers.
YVolunteer – YVolunteer is a program that links young people in Western Australia with community organisations that need volunteers. It's all about helping students help the community. The YVolunteer program can also assist you with achieving the service requirements of your school's Community Service program.
Corporate Volunteering – Our work with corporate volunteering has grown exponentially in recent years, with many wonderful companies taking the opportunity to use our services to find suitable volunteer projects. We provide an excellent brokerage service to companies wishing to contribute to the community through volunteering.