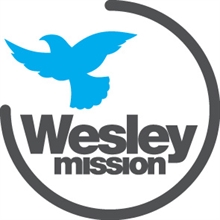 Contact
Name: Jodie Rollason
Position: Solicitor
Phone: 02 9263 5590
Description
pecialised gambling legal service for residents of NSW
About us
Wesley Community Legal Service is a unique community legal centre for problem gamblers and their families, specialising in gambling related law and providing free legal advice and casework.
Wesley Community Legal Service helps people affected by problem gambling and their families as well as professionals such as lawyers, police, counsellors and community agencies in NSW.
Products and services
If problem gambling is a factor, Wesley Community Legal Service offers free legal advice on:
questions or concerns related to problem gambling
self-exclusion and gambling regulation
crime
bankruptcy,
consumer rights, credit and debt, litigation
relationship breakdown and family law
loss of employment
wills, estates and trusts
managing business failure
how to legally protect assets and support family members of a problem gambler.
Wesley Community Legal Service promotes awareness of gambling-related issues and is available to speak at community seminars, workshops and public forums.
Wesley Community Legal Service provides training sessions and education to professionals working with problem gamblers.
Examples of work
Alice contacted Wesley Community Legal Service after she was caught stealing a large sum of money from work to feed her gambling addiction.  One of our lawyers accompanied her to the police station where she attended a formal interview.  We represented her in the subsequent court proceedings, working closely with her gambling counsellor, financial counsellor and psychologist.  We were successful in keeping her out of jail and assisted her to overcome her gambling addiction.
Bruce was referred by a financial counsellor because he had more gambling-related debt than he could ever repay.  Wesley Community Legal Service provided detailed advice about the implications that bankruptcy might have on his life including the possibility of prosecution for committing gambling-related offences.
Chloe's relationship ended after her partner discovered that she had gambled away all their savings.  Wesley Community Legal Service provided Chloe with advice and assistance regarding her family law rights and obligations so that she could continue to see her children and finalise her property settlement.
Dean's business failed due to his gambling problem.  Wesley Community Legal Service provided detailed advice and assistance to him in closing down his business and making a fresh start.
Emily was shocked to discover that her husband had a number of secret gambling debts.  Wesley Community Legal Service worked with her to develop a personalised strategy to minimise further loss, avoid future liability for the husband's gambling debts and make a new will to protect her children's inheritance.