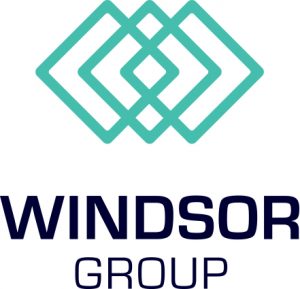 Contact
Name: Dylys Bertelsen
Position: Chief Executive Officer
Phone: 07 3211 0001
Fax: 07 3211 0002
Email: admin@windsor-group.com.au
Description
Windsor Group is a leading Executive Search and Staffing Solutions Social Enterprise with 18 years experience working with Not-For-Profits and Charities in the Australian market.
About us
With a track record working with some of the most prominent not-for-profits in Australia, Windsor Group offers much more than HR consulting and staffing solutions. We engage and collaborate with organisations across sectors to deliver an extensive social enterprise program, aimed at building the capacity of our Clients and Candidates.
Why Windsor Group?
Our experienced Consultants, led by CEO Dylys Bertelsen, have an enviable understanding of the not-for-profit and community services sector throughout Australia. This knowledge enables us to source the right talent – from Board Chairs and CEOs to temporary office support staff – for every client.
Our distinctive caring and personal culture means we deliver over and above what's expected of us. Our clients tell us they return time after time because they benefit from:
the real value delivered through a personal and responsive service;
a commitment to investing our experience, intelligence and expertise on their behalf
our caring and ethical recruitment process free from bias and discrimination.
Social Enterprise
As a social enterprise focused on our purpose of contributing to social good, we offer a range of capacity building events and networking forums to our clients and candidates. In 2016 we hosted 41 events, providing 856 employees from 358 organisations an opportunity to build their skills and network with likeminded colleagues.Through these efforts we endeavour to strengthen the social impact made by individuals and organisations in our community.
To find out more about our services and social enterprise program or for a confidential discussion phone (07) 3211 0001 to speak to one of our Consultants.
Products and services
Services offered by Windsor Group include:
Board Search and Advisory
Executive Search and Advisory
Onboarding of Senior Executives
Permanent recruitment – various functions, all levels
Temporary and Contract recruitment
Psychometric assessment – using Lumina Spark
Career Transition Programs
Special Projects Experts
For more details visit our website
Examples of work
Windsor Group has provided services to some of the most prominent not-for-profits in Australia. Check out the recent positions we have filled.
Testimonial
Based on its record, understanding of our business and unrivalled intelligence in the market, our Board of Directors chose Windsor Group to recruit a new Chief Executive for Prince Charles Foundation.
Our trust was justified. As part of its exemplary service, Windsor Group presented us with a number of outstanding candidates each of whom was extremely well fitted for the role."
Bernard Curran
Chair of The Prince Charles Hospital Foundation,  Visiting Fellow – Executive in Residence at QUT Business School – School of Accountancy, Partner at BDO, Awarded QCF 2017 Emerging Philanthropist of the Year and previous Chair of Crèche & Kindergarten Association Ltd
Our Consultants have experience filling various types of permanent, contract and temporary positions including:
Finance
Information Technology
Marketing
Fundraising
Customer Service
Office Support
Senior Executives
Board Members.