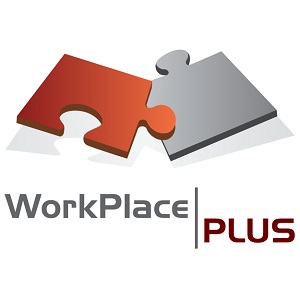 Contact
Name: Anna Pannuzzo
Position: Director
Phone: 0419 533 434
Description
How do you handle complex staff issues?
Do your employment contracts comply with current legislation?
Could your workplace use some strategic direction?
WorkPlacePLUS offers flexible, cost-effective Human Resource, Employee Relations and Industrial Relations support to your business or organisation. Our team takes a strategic and practical approach to managing all your HR requirements.
About Us
WorkPlacePLUS partners with Health & Allied Practitioners and a range of NGO's, businesses, not-for-profit organisations and local governments. We are proudly the Preferred National Provider for Speech Pathology Australia.
The experienced team at WorkPlacePlus can customise practical HR solutions for your organisation, including:
Independent Workplace Investigations
Awards Dispute Resolution
Employment Contracts
Change & Risk Management
Mediation and Conflict Resolution
Team Leader Training & Development
And more…
Anna Pannuzzo is the director of WorkPlacePLUS. With 20+ years of senior HR management experience in aged care, health and community services, local government and education, Anna brings dynamic energy and distinct value across performance management, training and restructuring. Anna's nursing background provides a unique insight to the HR challenges facing many employers.
Subscribe to our e-Newsletter for your chance to receive a complimentary consultation!

For more information and to meet our friendly team of experts, please visit our website www.WorkPlacePLUS.com.au.
Products and Services
Independent Workplace Investigations

Our HR consultants are certified private investigators. We specialise in conducting independent workplace investigations into claims such as bullying, harassment, grievances, misconduct and non-performance of legislation and/or policies.
Organisational Change & Performance Management
Cultural and structural change in the workplace can be challenging for employers. We provide training, coaching and expert assistance with performance management, restructuring, organisational goal-setting and having difficult conversations with your staff.
Mediation & Conflict Resolution
To help you strengthen your teams and resolve complex workplace issues, a formal mediation process may be required. Our skilled and experienced mediators are certified to perform court-mandated mediation under the National Mediation Accreditation System.
Full HR Reviews
Employers must comply with a myriad of legal regulations or risk costly penalties. Our Full HR Reviews take the headache out of WorkCover management, employment contracts, policies and procedures, and ensuring that your workplace follows legal and best practice requirements.
Training & Development
Our range of professional training programs address performance management, legal 
compliance, communication strategies and empowering your staff towards leadership. Directors, managers and teams all benefit from our specialised interactive training, as 
participants are equipped with the tools to excel. Choose the focus of your program:
Respect & Responsibility

Building Pathways to Leadership

Courageous Conversations

Managing Performance

Customised programs are based on the specific needs of your organisation
Our customised programs can address career planning, restructuring, grievances, managing behaviours, poor performance and conduct, mental health in the workplace and more.
For more information, please contact Anna Pannuzzo on 0419 533 434 or visit our website www.WorkPlacePLUS.com.au.
Subscribe to our e-Newsletter for your chance to receive a complimentary consultation!