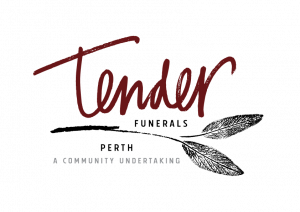 About the role
Tender Funerals is a not-for-profit funeral service that ensures that those experiencing financial hardship or distress are able to access personalised, meaningful and affordable funerals. Tender encourages practices that promote healing, including enabling family and friends to participate in any aspects of the funeral process they choose. 
Our Perth group has recently received charitable status from the ACNC and we must now actively work to raise funds, secure a premises and establish operations. Key to this is a skilled board who are passionate and committed to ensuring WA has access to a not-for-profit funeral service.
By contributing to Tender Funerals Perth, you will be at the forefront of social change within the WA community. With the support of Tender Funerals Australia and their successful model, you can help build a legacy of positive social impact for generations to come.
Responsibilities
The Board is responsible for the governance of Tender Funerals Perth, ensuring its sustainability, compliance and strategic development.
Specifically, we are seeking Board members who can:
Ensure financial viability and actively engage with the Tender Funerals financial modelling & budgeting procedures
Actively engage with stakeholders, community groups and potential donors
Contribute to strategic planning
Provide oversight and guidance for Tender Funerals operations once established, ensuring appropriate frameworks are in place to monitor, mitigate and manage risks 
Priority areas
We are currently giving priority to the following skills, experience and qualifications:
Donor engagement, including significant experience and relationships with stakeholders in business, high net-worth individuals, foundations and other potential donors
Financial management and accounting
Marketing, communications and community engagement
Diversity
We are seeking Board Directors who reflect the diversity of the communities we work with, and we encourage applicants who bring diversity to the Board.
Expectations of Directors
Board members are expected to be familiar with and meet the general requirements of a company director set out by the Australian Charities and Not-for-Profit Commission (ACNC).
Tender Funerals expectations of board members include:
being kind, ethical and committed to a community-based model of service provision
being fully prepared for, and constructively contributing to regular meetings and planning sessions
participating in sub-committees / working groups as required
taking on a portfolio role as and when required
attending networking events whenever possible
dealing with "out of session" issues, by email or teleconference
representing Tender Funerals to the broader community
About the organisation
Organisation name : Tender Funerals Perth Ltd
The original Tender Funerals (Illawarra & Sydney) was established in 2016. Tender Funerals Australia was then established as a NFP to support and resource a network of sites around the country. These are in various stages of development and all have an ethos of community involvement. Importantly, this unique social franchising agreement binds network members to operate in accordance with the principles of the Tender Funerals Credo, Vision, business model and manual. You can read more about these on their website at https://tenderfunerals.com.au/our-model/
How to apply
Please email your (max 2 page) Expression of Interest to the board at: Perth@tenderfunerals.com.au describing your interest in Tender Funerals, your availability and how your skills and experience can contribute to the establishment and growth of the business.  
---
Please quote in application: Board Director – Tender Funerals Perth via Pro Bono Australia.
---