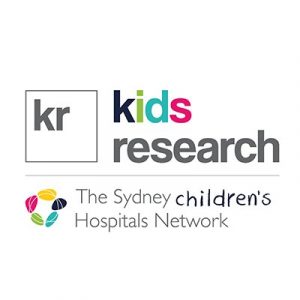 About the role
The Sydney Children's Hospitals Network Human Research Ethics Committee (SCHN HREC) is responsible for ensuring ethical acceptability of human research conducted at sites within the SCHN and for paediatric specific research referred by any other organisations from anywhere in Australia. 
The SCHN HREC membership is established based on Clause 5.1.30 of the National Statement of Ethical Conduct in Human Research, and requires the inclusion of at least two lay people, one man and one woman, who have no affiliation with the institution and do not currently engage in medical, scientific, legal or academic work. 
The SCHN HREC is currently urgently looking for male lay members, however applications are open to both male and female community members who are interested to join the SCHN HREC as lay members. 
About Membership
This is a volunteer position. Members will be reimbursed for the costs incurred in attending the HREC meetings through an annual stipend payment of $350.
Members are initially appointed for a period of three (3) years and are expected to:
Attend one or both of the following Committee meetings via zoom:

First Friday of each month, 2pm – 4pm
Third Friday of each month, 2pm – 4pm

Prepare for the monthly meetings by receiving and reviewing electronic copies of agenda documentation which are published two weeks before the meetings. Depending on the size of the agenda, members may need to spend 6-8 hours to prepare for the meetings.
Attend at least two thirds of all scheduled HREC meetings in each year, barring exceptional circumstances.
Participate in training and professional development activities.
About the organisation
Organisation name : The Sydney Children's Hospitals Network (SCHN)
The clinical excellence achieved at SCHN is underpinned by a strong research culture which aims to find cures for the prevention and treatment of ill health in children and young people. The SCHN translational research provides patients and families early access to new and innovative treatments and improves the quality and efficiency of our clinical services.
The SCHN Human Research Ethics Committee (SCHN HREC) plays an important role in facilitating the conduct of ethical and safe research with children and young people. They achieve this aim by reviewing research proposals to ensure they meet ethical standards and guidelines. These guidelines include the National Statement on Ethical Conduct in Human Research. The National Statement requires many types of human research to undergo ethics review. It also sets out the requirements for an HREC's establishment, operation and membership.
The SCHN HREC also operates based on its own local Terms of Reference and Standard Operating Procedures which are publicly available here: https://www.schn.health.nsw.gov.au/research/ethics-governance/ethics.
How to apply
To apply, please submit your CV and a brief note explaining why you are interested in joining the SCHN HREC and providing a background of your experiences and qualifications.
If you have any questions, please contact Asra Gholami, SCHN Research Ethics Executive Officer at SCHN-Ethics@health.nsw.gov.au.
---
Please quote in application: Committee Member, Human Research Ethics Committee via Pro Bono Australia.
---