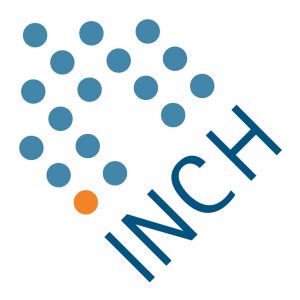 About the role
The Treasurer should have accounting skills and formal university qualifications  and be a member of an accounting authority, CPA or CA Australia.  Experience in the not-for-profit sector is a must.
Overview of Board Treasurer role
The Treasurer is a leadership role and is part of INCH's finance team which includes INCH's President, the CEO, our Accountant and members of the Finance and Audit Sub-Committee.
Overview of Duties includes:-
Monitor and oversee the financial affairs of the organisation
Ensure all legislative requirements are adhered to at all times i.e. Taxation Laws, Payroll, etc.
Perform statutory duties including public officer for ATO and duties as required for  the ACNC
Register with our bank as a signatory for cheques and internet banking
Engage weekly in internet banking process for payment of bills and wages,
Present monthly and quarterly financial reports to the Board.
Ensure that efficient and robust systems of accountability are in place.
Regularly monitor individual program budgets.
Ensure books of accounts are up to date and in order
Ensure that a Financial Audit is arranged each year and that all relevant information and books of accounts  are provided to auditors.
Ensure that tasks are done on time, information provided is accurate and that all financial accountability documentation required by funding bodies is completed  and returned with the specified time-frame. This can occur through our Finance & Audit Sub Committee, participants are Treasurer, CEO, Accountant and other interested Board member(s) which will meet as delegated by the Board.
Serve as Chair of the Financial and Audit Sub-Committee
Advising the Board on financial strategy – relating to INCH's Business Plan and Strategic Goals.
About the organisation
Organisation name : INCH Housing Inc.
About INCH Housing Inc.
INCH Housing Inc. is a Tier 3 Community Housing Provider covering Brisbane's northern suburbs for those who are  in need of transitional and long term social housing. 
Our Vision:
To provide safe, affordable, accessible housing for all people in South East Qld.
Our Mission:
To assist people to successfully retain safe, affordable and secure housing.
Our clients, are people who have high or very high needs (as defined by the Department of Communities, Housing and Digital Economy) and identify as belonging in one or more of the following target groups:  People with disabilities or mental health issues; Indigenous people; people escaping domestic violence; homeless people; youth and older people; low income single people and people from international cultures
INCH's partners are: Queensland Department of Communities, Housing and Digital Economy and Brisbane City Council for funding and Portfolio management.
Also a  diverse range of community services, government agencies and local businesses, who provide support options and assistance to our clients.
Local businesses and commercial services to assist with implementing property and tenancy services to our clients.
How to apply
Please email admin@inchhousing.org.au in the first instance, please provide your CV/Resume.
Once received you will be issued with a Board Applicant Kit, which provides more information about this volunteer role and how to apply.  Thank you for considering this volunteer Treasurer position
---
Please quote in application: Board Treasurer – Volunteer Position via Pro Bono Australia.
---