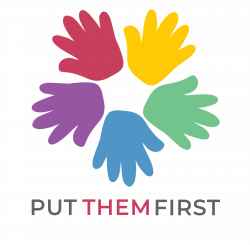 About the role
As the Nappy Bag Program Coordinator at Put Them First you would use your super organisational skills to manage our stock of new baby goods and ensure our client hospitals receive our individually packed Nappy Bags as required. You can read all about this wonderfully practical initiative here: Nappy Bags Program
What will you do in this role?
Create an inventory of our existing stock of new baby products using an inventory or stock management application or a spreadsheet
Keep this inventory up to date by recording stock in/out movements
Identify missing and low levels of items needed and notify our Nappy Bag Program Donations Coordinator
Liaise with our client hospitals to identify their Nappy Bag requirements and arrange deliveries
Physically prepare Nappy Bags tailored to client specifications, eg. for a newborn baby size 0000, by stocking back packs with products in stock
Develop a stock of prepared Nappy Bags ready for immediate supply to client hospitals as required
Deliver small numbers of Nappy Bags to our southern region client hospitals as required (this is negotiable, depending on your circumstances, eg. car and availability).
What will you need for this role?
 Great organisational skills
A good attention to detail
Experience using spreadsheets, databases and/or smart phone applications
Your own laptop computer, tablet or device for the inventory and team communications
Ability to communicate professionally with our clients by phone and email, and possibly in person
To be comfortable working mostly alone, but within a small, supportive, remote-working team
Experience with stock control / inventory administration ideal would be useful but is not essential
A personal vehicle and current driver's licence would be ideal but is not essential
This role will ideally suit someone who can volunteer during school hours, although there may be some flexibility for weekends. We are flexible with how long you can be on site, but we would expect 2-3 hours per week should be sufficient (although you are welcome to stay longer).
What else do you need to know about this role?
The location of the workplace is Loganlea. It is approximately 12 minutes' drive from Logan Central, or 1.4km walk from Loganlea train station.
This role involves working mostly on your own in a clean, well-lit and ventilated domestic garage in Loganlea. The space is safe and secure and female friendly. Lightweight baby products must be physically placed into tubs on shelves for storage and removed for packing into the small back packs we call our Nappy Bags. The shelving is a stable, industrial design, with the highest shelf at 145cm. There is floor space to access the shelves on foot and a working bench in the middle of the room for compiling the Nappy Bags. There is power and wifi for managing the inventory.
PTF complies with the current COVID health regulations of the Queensland Government. Until these regulations change, you will be required to comply with mask wearing requirements as specified under Healthcare Settings in Face masks — coronavirus (COVID-19) if you perform deliveries to hospitals.
About the organisation
Organisation name : Put Them First Limited
PTF is a not-for-profit, all volunteer organisation that focuses on improving the lives of infants in the alternative (or foster) care environment through the provision of carer mentoring programs baby care packs, and (in the future) baby/carer/family appropriate spaces.
Established in 2017, the focus of PTF is infants from newborn to 2 years old, the most vulnerable time in a child's life. We want them to become the best version of themselves, reach their full potential in every aspect of their lives, and enjoy the best start to life, regardless of their primary care circumstances. You can read more about this on our website: www.putthemfirst.org.au
How to apply
Please contact us through the APPLY button on this page or feel free to email us at hr@putthemfirst.org.au
---
Please quote in application: Are you an Organisational Angel? via Pro Bono Australia.
---