Ethical Enterprise Conference 2020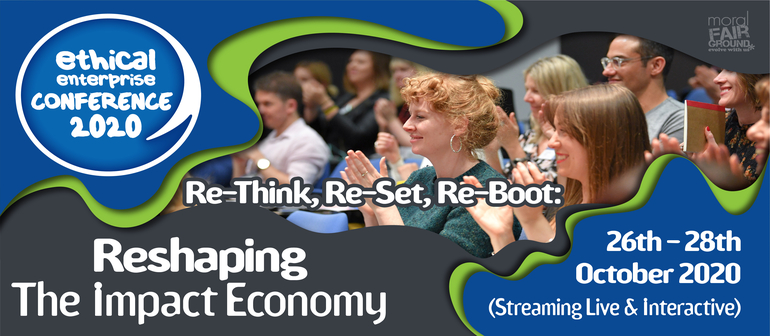 Re-Think, Re-Set, Re-Boot: Reshaping the Impact Economy
To effectively adapt to change we must rethink current systems, reset the norms and reboot our approaches to business across industries and sectors.
In this EEC2020 we'll hear from business and community leaders who bring both the wisdom of the past and the innovative technologies of the future to share how communities have survived and thrived as well as new ways that small-medium businesses can adapt to remain purposeful in the future. We'll be planting the seed of the 'new normal' in a post-covid world, workshopping through skills that will support businesses to grow, remain ethical and to be resilient. This event is for everyone who cares about being a part of the way our collective futures look and is shaped.
The Ethical Enterprise Conference 2020 will be held online from the 26th to 27th October with the Ethical Entrepreneur Pitch Competition and Ethical Enterprise Award on the final day on the 28th October.
Not to be missed!